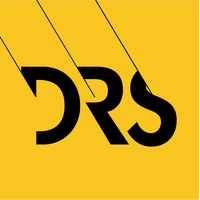 Chair's Update, December 2019
At the DRS AGM in January this year members voted to adopt a new governance structure to allow the DRS to become a more effective, inclusive, and international organisation. Since then an Interim DRS Advisory Council has been meeting regularly to map out the future activities of the DRS and develop the constitutional rule changes necessary for this new structure to come into place.
Happily we now have a proposed new set of rules, but these will need confirmation by members at a Special General Meeting to be held on 21st January 2020 at 11:30 am (UK time). We will be holding this meeting online to allow wide participation for as many members as possible. At the meeting we will outline our present position, the proposed future for the Society, and the rule changes that will mean we can work together to better develop the field of design research.
Please put this date in your diaries! We would like to encourage as many members as possible to join the meeting not only to vote, but also to find out about the future of the DRS. An official announcement about the Special General Meeting with further details will be made in the coming weeks.
I am also pleased to say that the regular work of the DRS continues as well. In the past months we have launched new SIGs (Global Health SIG and Pluiversal Design SIG), have had new Fellows join us, awarded nine student research bursaries, and appointed a new Publications and Archives Editor. We are also working on a report about funding for design research in different countries around the world to help members understand the international funding landscape and learn from each other.
The paper deadline for DRS2020 (9th December) is rapidly approaching and we look forward to receiving submissions for this. We will shortly be putting out the call for expressions of interest to host the DRS2022 conference.
Finally, Design Studies, the journal of the DRS, celebrates its 40th Anniversary this year and in the latest volume Nigel Cross has edited a special issue of invited contributions reflecting on 40 years of design research and the growth of the 'discipline of design'. There are some thoughtful and analytical contributions which are well worth reading.
I wish you all a great festive season and look forward to an important year for the DRS in 2020!
Author
Peter Lloyd, Acting Chair of the Interim DRS Advisory Council
---