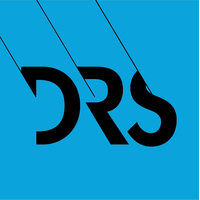 Announcing Three New DRS Fellows
The DRS is proud to announce three new Fellows: Gjoko Muratovski, Hua Dong and Teal Triggs.
Gjoko Muratovski is Director and Endowed Chair at The Myron E. Ullman, Jr. School of Design, University of Cincinnati (USA). Gjoko gained his PhD on Design Research and Corporate Communication Strategies from the University of South Australia (Australia) in 2010. Prior to his post at the University of Cincinnati, Gjoko worked at Auckland University of Technology (New Zealand) and Swinburne University of Technology (Australia). He is currently Seed Consultant to Stanford Institute for Innovation in Developing Economies, Stanford University (USA) and Inaugural Scholar-in-Residence at Frank Lloyd Wright's Fallingwater (USA). His research interests cover evidence-based design research, human-centred design, communication design, transportation design, mobility and branding. He has published extensively on these topics.
Hua Dong completed her PhD in 2005 at the Cambridge Engineering Design Centre. In the last 15 years, she has conducted research related to design at the University of Cambridge, Brunel University, Tongji University and now Loughborough University as Professor of Design. Hua has published widely and served as a reviewer for many international journals and conferences. She has won grants from research councils in the UK and a number of research grants and prestigious fellowships from China, including the Thousand Young Talents Fellowship and EastChina Scholar Fellowship. Hua's research focuses on inclusive design and she is coordinator of the DRS Inclusive Design Special Interest Group (InclusiveSIG). Hua is also a member of the DRS2020 Programme Committee.
Teal Triggs is Professor of Graphic Design and Associate Dean at the Royal College of Art School of Communication. She was awarded a PhD from the University of Reading Department of Typography & Graphic Communication in 2006. Teal has been an academic champion for research and teaching in Graphic Design for over thirty years and has authored numerous publications on many aspects of graphic design. She was awarded a lifetime membership in ico-D for her contribution to graphic design research and education. Teal has also co-curated exhibitions on graphic design as a lead researcher collaborating with colleagues from the Royal College of Art (UK) and RMIT (Australia). Teal has been an editor and an editorial board member for a number of international academic journals and continues to champion graphic design globally.
Gjoko, Hua and Teal were granted DRS Fellowships in autumn 2019. The DRS Fellowship program recognises an established record of achievement in design research, and attainment of peer recognition as a researcher of professional standing and competence. More details about this honour are available here.
Contact DRS Administrator Linda Anderson if you'd like to join this important network. Applications are reviewed by the DRS Council.
Author
Rachel Cooper, DRS President
---