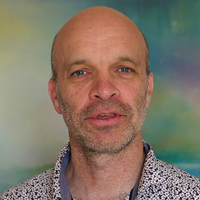 Introducing Darren Umney, DRS Publications and Archive Editor
The DRS is pleased to announce the appointment of Darren Umney as Publications and Archive Editor. Darren will take responsibility for consolidating and developing the historic and ongoing publishing activities of the DRS with a particular focus on academic papers, reports and conference proceedings.
Darren will join the DRS support team that includes Online Editor Isabel Prochner and Administrator Linda Anderson. The support team works with the DRS Council and manages the day-to-day operations of the Society.
Darren began his career as an artist and has experience in film making, performance art, exhibition curation and online newspaper publishing. In addition to his role with the DRS, he works as Associate and Managing Editor of the Journal of Cultural Economy. He received his PhD from the Open University (UK) in 2016. His thesis explored the implications of studying parliamentary debate, and positioned the parliamentary process as a design process.
Darren received a DRS 50th Anniversary Student Bursary, which he used to uncover the archaeological history of the Society. He also conducted an online performance—tweeting retrospectively about early DRS conferences. This work contributes to the growing DRS archive and was presented at DRS2016 in Brighton.
As Publications and Archive Editor, Darren is looking forward to consolidating his historical exploration of the Society. He also has an important role sharing past, present and future DRS work with members.
---