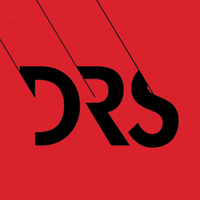 Chair's Update, May 2019
2019 begun with fundamental changes for the DRS. At the Annual General Meeting in Manchester in January those present voted in a new governance structure that will mean we can properly represent our international membership and allow us to work on a wider range of issues and challenges for design research.
At the Council meeting following the AGM the previous Chair, Tracy Bhamra, signalled her intention to step down and, after a vote, I was happy to be elected as Acting Chair of an Interim Advisory Council while we work towards formalising the new structure. When this is complete, later this year, we will put out a call for members to stand for election. I would like to thank Tracy for her excellent leadership of the DRS over the past couple of years and she remains as part of the Advisory Council.
Following the AGM a number of other people have stepped down from Council and I would like to thank them all for their dedicated service: Kristina Niederrer, Arno Verhoeven, Nithikul Nimkulrat, and Keelin Leahy.
In their place I would like to welcome two new members to Council: Ming Cheung, Professor of Experience Design at Griffiths University, Brisbane, who is the conference chair for DRS2020 (details to be announced soon) and Emmanuel Tsekleves from Lancaster University, convener for the new Global Health Special Interest Group. Welcome both!
We are currently looking at bringing PhD Researcher representation to council by co-opting two student members. This will mean we will begin to cater for what is becoming an increasingly large part of the DRS, the student membership body.

Above: Photo from the AGM, January 2019
In March the DRS contributed to a second meeting of the Montreal Design Declaration, a worldwide consortium of design organisations focussed on working towards the UN Sustainable Development Goals. Alongside other design research organisations, such as IASDR and the Design Society, we put the case for design research to be an integral part of meeting these challenges. Partnership working will be key to the success of the DRS over the coming years and it is our intention to be present at more events like this in promoting the value of design research.

Above: Photo from the second Design Declaration Summit, April 2019
The DRS SIGs continue to be a healthy area of development for the society. In the past month we have approved two new SIGs: Global Health and Pluriversal Design and now offer an annual fund for SIG development activity. Three well established SIGs have been involved with significant events. SIGWELL recently held a well-attended event at TU Delft, OpenSIG is launching Tricky Design, a book conceived at our DRS2016 conference, at the Design Museum in London, and we look forward to Learn X Design, the biennial conference for PEDSIG at METU Ankara, Turkey in July.

Above: Photo from the SIGWELL Conference, April 2019
So I'm happy to report that the DRS is currently in good health and focussing on an extended range of aims and objectives. I will be at Learn X in Ankara and hope to meet any other members that are attending.
Author
Peter Lloyd, Acting Chair
---