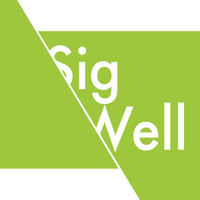 Conference Report: DRS SIGWELL Conference 2019
In April 2019, the DRS Special Interest Group 'Design for Wellbeing, Happiness and Health' (SIGWELL) organised a one-day conference on Design for Wellbeing Education at the TUDelft Teaching Lab. The conference explored the latest insights in design for wellbeing education, with a special focus on ethics. It had about 70 attendees - a nice group for our first renewed SIGWELL event! We used different presentation formats to inspire the audience. This included keynote presentations, workshops and a series of short presentations.

After opening words by SIGWELL Chair Ann Petermans, the day started with a keynote lecture by Prof. Dr. Peter-Paul Verbeek titled 'Designing Wellbeing: Responsible Design and Value Change'. Next, Prof. Dr. Pieter Desmet and Prof. Dr. Marc Hassenzahl led a workshop on tools and methods for design for wellbeing, and Jet Gispen led a workshop on ethical reflections toward design for wellbeing. After the workshops, Dr. Mieke van der Bijl-Brouwer gave an informative talk entitled 'A flourishing University – Designing Systematically for Academic Wellbeing.' She stressed that we need to develop a better understanding of creative methods and practices to address today's complex societal challenges.
After lunch, we had short presentations with five contributors: Armin Nagel discussed his Happy Waiting project, Stefan Persaud talked about education for happiness, Dr. Mathieu Gielen spoke about co-design with kids, Pelin Esnaf examined empathy as a design skill, and Chiel van der Linden discussed 'the holy grail' of worldwide wellbeing. The day ended with a keynote presentation by Andrew James, assistant principal at Mount Waverley North Primary School in Melbourne, Australia. He explained how positive design and principles from positive psychology were explored and applied in his school with children aged 10-12.
Although the conference is over, we're looking forward to some great upcoming events. Many SIGWELL members have contributed to an upcoming design for wellbeing book with Routledge. And, of course, we hope to be present at DRS 2020!
Author
Ann Petermans, SIGWELL Chair
---