The Global Health SIG focus relates to the UN's Sustainable Development Goal 3 — ensure healthy lives and promote well-being for all at all ages (2017). The new goal for worldwide Good Health promotes healthy lifestyles, preventive measures and modern, efficient healthcare for everyone.
Health is a fundamental human right and a key indicator of sustainable development. Poor health threatens the rights of children to education, limits economic opportunities for men and women and increases poverty within communities and countries around the world.
The role of designers in indirectly supporting the promotion of healthy lifestyles or in their contribution to illbeing has emerged. This means designers now need to consider, both morally and ethically, how they can ensure that they 'do no harm.' Designers might deliberately decide to promote healthy lifestyles and therefore prevent ill health.
Design's ability to engage real people and communities, understand everyday problems and implement the 'right' solution, not just the 'newest technology,' enables it to act as a bridge between other disciplines. Despite this, research into the role of design in tackling the Sustainable Development Goals is disparate and detached. As such, there is a need to understand the role of design and promote a more cohesive strategy to tackle the Sustainable Development Goals.
Reflecting its global health ethos, this SIG ensures that DRS members are recruited from across all continents and have an opportunity to play a key role in it. Furthermore, Global Health SIG runs international events with a focus on the Global South, where several global health challenges and opportunities exist.
The Global Health SIG aims to:
further develop the research area of design for health at a global scale;
engage health and design researchers from the Global South in design for health; and
develop and foster more research collaborations in design for health between DRS members and other researchers in the Global North and Global South.
We will recognise sucess when:
there is recognition of design research by a number of researchers in international health committees and reported case studies in The Little Book of Global Health Design*;
there is greater participation and an increase in the number of paper submissions at DRS and other relevant events from the Global South; and 
there are new research collaborations, research proposals, networks and events involving DRS members in this field.
Organising Committee Members
Top from left to right: Claudia de Souza Libanio, Exact and Applied Social Sciences Department at the Universidade Federal de Ciências da Saúde de Porto Alegre; Dr. Yonette Thomas, Africa Working Group on Urban Health, International, Science Council; Blaise Nguendo Yongsi, Université Catholique d'Afrique Centrale
Bottom from left to right: Dr. Charles Ebikeme, Science Officer, International Council for Science; Leigh-Anne Hepburn, The University of Sydney School of Architecture, Design and Planning; Dr Mariluz Soto Hormazábal, Research Professor at Universidad del Desarrollo, Chile
United Nations. (2017). Sustainable development goal 3. Retrieved from https://sustainabledevelopment.un.org/sdg3
*This is a small, 30-page, A5-size document. It was sent to influential global health experts/professionals and is available predominantly as an online PDF. The text is an accessible guide for a range of audiences. It provides interfaces between policy, public audiences and communities, and guidance for practical implementation by bringing together rigorous academic research and real world case studies.
Convenors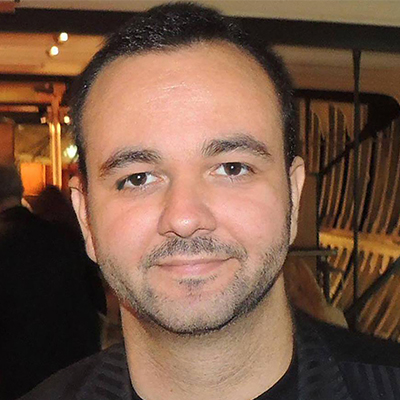 Dr. Emmanuel Tsekleves, ImaginationLancaster, Lancaster University, UK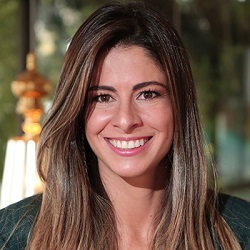 Prof. Claudia de Souza Libanio, Exact and Applied Social Sciences Department at the Universidade Federal de Ciências da Saúde de Porto Alegre, Brazil
Discussion Forum