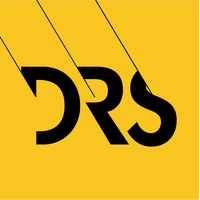 DRS SIG News: CFPs, Meetups and More
DRS SIGs have been busy planning and hosting events, despite this unusual and rather chaotic academic year. There are lots of ways to engage with Global Health SIG (GHSIG), Pluriversal Design SIG (PluriSIG) and Design Pedagogy SIG (PedSIG) and participate in design research activities.
GHSIG has been developing a crowdsourced repository of COVID-19 Public Health messages and information set by official national, regional and international bodies. This will be a source of information that researchers, public health authorities and policy makers can access and forward to communities around the world. The team is also analysing the data for a multinational and multicultural visual and language communication analysis of COVID-19 public health messages. They've started the analysis and expect to develop guidelines and a white paper on best practices. You can view the repository here.
GHSIG also has a call for abstracts for a Little book on Global Health: Special Edition on COVID-19. They're looking for proposals for short case studies on health and wellbeing—the deadline is coming soon on 15th October. The book will be published in 2021 and will also include outcomes from the GHSIG Conversation at DRS2020.
As for PluriSIG, they've been running a bimonthly book club that reviewed and discussed Escobar's Designs for the Pluriverse: Radical Interdependence, Autonomy and the Making of Worlds and Santos' Epistemologies of the South: Justice Against Epistemicide in September. The selections for October are Pluriverse: A Post-development Dictionary (16 Oct) and Pedagogy of the Oppressed (30 Oct). Visit Eventbrite to view the schedule or register.
Finally, PedSIG has been buzzing with activities including bimonthly Distance Design Education Meetups and a discussion on the Futures of Design Education planned for 29 October. PedSIG is also organising their next biennial conference Learn X Design 2021, which will be hosted by Shandong University of Art & Design in September 2021. Full paper, workshop and case study submissions are due in March.
Check out the DRS Events Calendar for a list of more design research events and add your event by contacting editor@designresearchsociety.org
The DRS is also looking to expand the SIG program. Contact admin@designresearchsociety.org to learn more.
---