The Special Interest Group in Design Pedagogy brings together design researchers, teachers, practitioners, and others responsible for the delivery of design education, and to articulate and develop the role of design research in providing the theoretical underpinning for design education. These aims are not directed simply at one type of design education, but are intended to include all ages.
The design pedagogy research area has provided a key strand for the alignment of papers at all recent DRS conferences. The SIG has also developed its own specialist conference series, Learn X design, hosted on alternate years to the main DRS events (see below for past conferences).
The last Learn X design Conference was held in Ankara, Turkey on 9-12 July 2019 (see below for full Conference Proceedings).
The Design Pedagogy Research SIG (PedSIG)
It is quite appropriate that design academics should engage in investigations which are intended to extend our understanding and capability of the discipline. Design academics do almost all of the design research which leads to academic publications. Design practitioners get on with designing, and leave design research to the academic community. The design profession depends on the production of a stream of qualified and capable graduates from our universities and colleges. If this quality is to be maintained and enhanced it is essential that the findings of design research be applied in the development of the design curriculum and teaching approaches. Indeed these in turn warrant further research so as to ensure they develop and improve.
It is also crucial that such research be disseminated and discussed by the design community. The design conferences are a key mechanism for doing this. Another is the development of avenues for publication and the conferences have successfully fuelled the production of special issues of a number of journals. Another has been the production of the book 'Design Pedagogy (ed M.Tovey, pub Gower 2015), which reports on the work of a number of members of the Special Interest Group.
PedSig Biennial Conference: LearnXdesign
2019, Ankara: Insider Knowledge
In 2019, the conference was hosted in by the Middle East Technical University in Ankara, Turkey. The theme was Insider Knowledge and over 150 delegates from 81 institutions in 31 countries attended and contributed, highlighting the continued interest in design education research around the world. You can read a more detailed conference report here.
Full proceedings (on Google Drive)
Book of abstracts (direct download)
2017, London:
In 2017, the conference was held in Ravesbourne University, London. Titled, The Allure of the Digital and Beyond. It brought together researchers and practitioners with an international reach and from a wide variety of education design settings with the intention of connecting emergent models and ideas around the digital, with the scholarship of teaching and learning.
2017 LearnXdesign Conference website
2017 LearnXdesign proceedings.
2015, Chicago
The third DRS/CUMULUS conference entitled LearnXdesign was held in Chicago in 2015 It had an ambitious range of topics from theoretical research to practical application. With over two hundred delegates from a wide range of countries the conference was a successful springboard for sharing ideas and concepts about contemporary design education research and the teaching of design. The range and quality of the papers provided evidence of the vitality of research and scholarship in design pedagogy.
2015 LearnXdesign proceedings: Volume 1 | Volume 2 | Volume 3 | Volume 4
2013, Oslo: Design Learning for Tomorrow
The second DRS/CUMULUS conference was held in Oslo in May 2013. The theme of the conference was 'Design Learning for Tomorrow- Design Education from Kindergarten to PhD' Its theme of design was large and ambitious. The conference was intended to be an international springboard for sharing ideas and concepts about contemporary design education research. It was open to different facets of contemporary approaches to such research in any aspect and discipline of design education. With several hundred participants it was a great success and has led to several journal publications.
2013 LearnXdesign Conference website
2013 LearnXdesign proceedings: Volume 1 | Volume 2 | Volume 3 | Volume 4
2011, Paris: Researching Design Education
The first DRS/CUMULUS Symposium was held in Paris in 2011. Its overarching aim was to explore how innovation in education is informed by and is informing design research. The symposium focused on design education, innovation in general education through design, and on innovation in business and engineering education through design integration. It was successful and it marked the point at which the Design Pedagogy Special Interest Group became could be said to be established as an effective force in design research.
Contact
To join PedSIG, simply join the discussion group here.
To find out more information about  PedSIG activities, including information on hosting a future LearnXdesign conference, please contact Derek Jones.
Convenor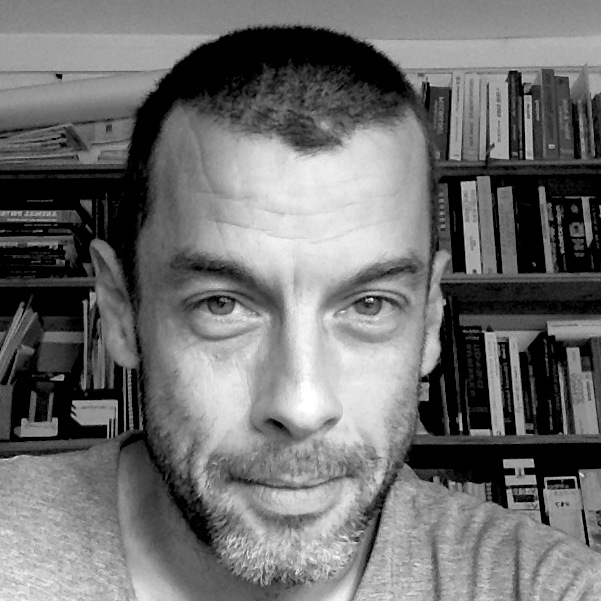 Convening Group:
Ingvild Digranes
PedSIG Discussion