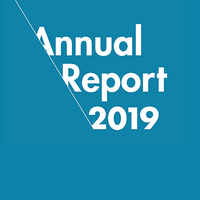 DRS Annual Report 2019
The DRS Annual Report 2019 is available for download below. It includes the Chair's Report from Peter Lloyd, acting chair of the DRS and a report from Honorary Secretary Rebecca Cain. There are also reports on finance, membership, communications, events and DRS Special Interest Groups (SIGs).
2019 was a significant year for DRS leadership with the proposal of a new governance structure in January. Design Studies, the academic journal of the Society, celebrated its 40th year and announced an increased impact factor, reinforcing its high ranking in the field of design research. Although there was no DRS biennial conference, there were many exciting SIG events. This included PedSIG's Learn X Design Conference, the EKSIG 2019 Conference and the OPENSIG book launch for Tricky Design: The Ethics of Things.
The DRS enters 2020 in a good financial position and with growing website visitors and social media followers. The DRS Elections and the DRS2020 Conference in Brisbane will be major events this year.
---