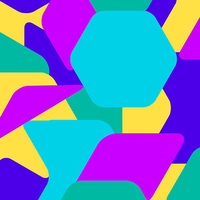 Announcing DRS2020 in Brisbane, Australia
The Design Research Society biennial conference DRS2020 will take place 11-14 August 2020. The conference will be hosted by Griffith University in Brisbane, Australia. As with previous DRS conferences, DRS2020 will be a major global forum to present and discuss design research.
The conference theme is Synergy, a powerful force where voices in design research become stronger together. We invite research papers and conversation and workshop proposals related to this theme. DRS2020 will also host a PhD Day, a forum for PhD students to discuss their work and get feedback from senior researchers.
Peter Lloyd, Acting Chair of the DRS Interim Advisory Council, said "DRS2020 promises to be another high-quality design research event for the community and I'm very much looking forward to it. The conference will also be important for the Society as we hope to bring in a new governance structure for the DRS to allow us to develop into a more international organisation and better meet the needs of our members."
DRS2020 Conference Chair Ming Cheung spoke about the host city, conference theme and conference goals: "With some of the world's most talented researchers and practitioners from around the globe and across disciplines expected to meet in Brisbane and address synergy in design research, DRS2020 will see the city and Griffith University take the lead in promoting research excellence. The conference delegates will appreciate the city's commitment to innovation and a strong knowledge economy on the one hand and experience its welcoming nature and leisure appeal on the other."
See below for more information about the conference theme and calls for participation.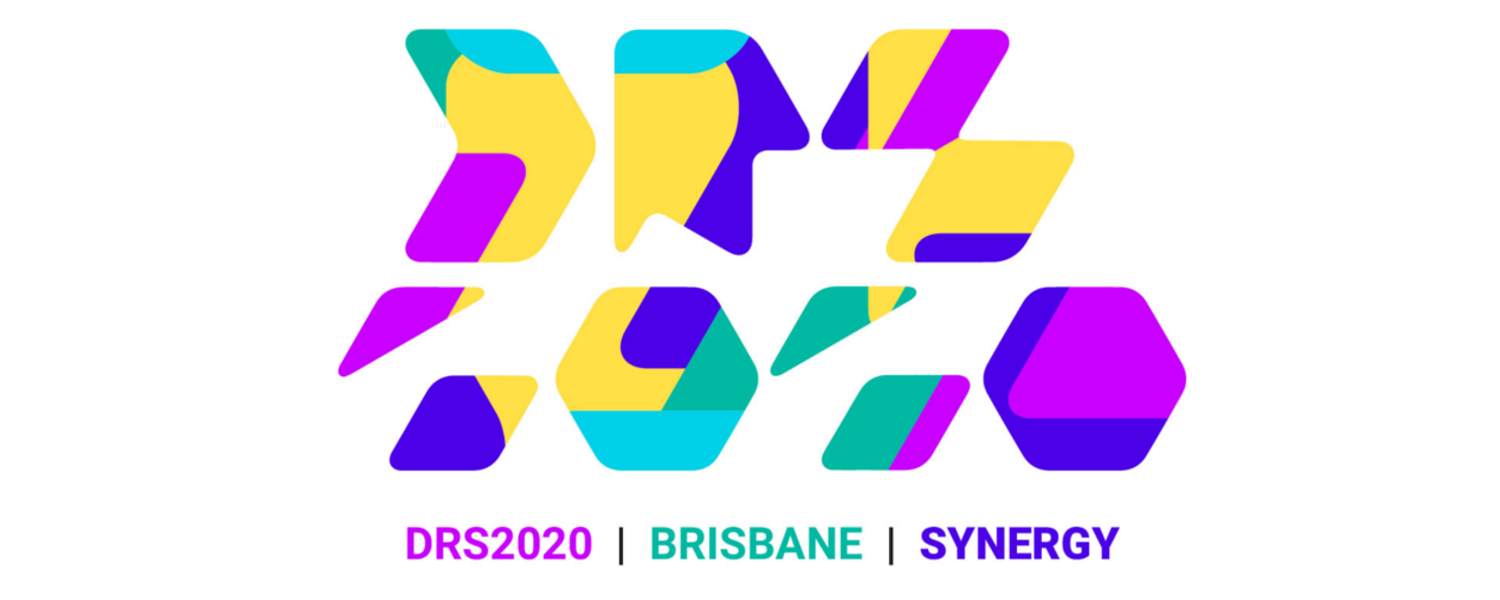 DRS2020 Conference Theme
DRS2020 explores Synergy – the coming together of people and disciplines in design research to create positive impact. While we champion the uniqueness of disciplinary knowledge and creativity, we are also optimistic about how the coming together of different mindsets, backgrounds and perspectives can realise transformative visions of the future. Synergy in design research provides exciting possibilities for answering multi-faceted problems, supporting stakeholder initiatives and participation, and transforming existing situations into desirable ones.
As the influence of design research grows in academia and society globally, we question what new opportunities there are for us to work together, within and beyond our field. How do disciplines work together in design research? What new methods and tools of design do we need to realise synergistic working? But also, when might Synergy not be desirable? How do we balance the tension between design research specialisms and the new experience design, interdisciplinary design and transdisciplinary design research spaces we find ourselves working in?
While design research is always future focused, 2020 is also a time for us to reflect on what social, cultural, economic, environmental, technological and policy impact the Synergy within and beyond disciplines has had on our evolving field. DRS2020 invites contributions including, but not limited to, the following sub-themes:
Co-Creation
Design researchers increasingly collaborate and co-create with other fields such as healthcare, engineering, political science, social sciences and with a wide variety of societal stakeholders and issues such as wellbeing, as well as addressing developments such as networked, embedded and intelligent technologies. How does design research engage with other fields and support new interdisciplinary ways of working?
Processes
Topics of interest include roles, expertise and multiple voices, inclusion, experience, participation and power distribution, the role of communities and public and private organisations, innovation and management, and the building of partnerships in and for design research.
Situations
How is design research situated in cross-disciplinary collaboration, navigating cultures, diversity, ethics, sense of place and sense of materials, and the habits of different design communities? Under which conditions does design research flourish and is it able to help create positive impact? What are the dynamics between design research, governments and industry contexts?
Impacts
Topics include the value, significance and dimensions of design research and design efforts and how to increase, assess and measure them, responsibility among stakeholders including users, types of impact such as sustainability or economic impact, and scale and locus of impact such as human-object interactions.
Education
How does design education change and need to change? How do working designers and design researchers update their skills to meet the challenges of the present and future?
Calls for Participation
There are lots of ways to participate in DRS2020. See below for details on submission types and deadlines.
Call for Papers
Extended submission deadline: 9 December 2019 16 December 2019
Full original papers (up to 5000 words) are sought that respond to the DRS2020 conference theme of Synergy and its sub-themes, or present emerging design research.
Call for Conversation Proposals
Submission deadline: 17 February 2020 29 February 2020
Conversations engage a limited number of attendees in open exchange in arriving at new understandings about a particular topic. Conversations provide an environment where a constructive dialogue can take place about issues of importance in design research, particularly to promote exchanges about topics not easily captured by the scholarly papers.
Call for Workshop Proposals
Submission deadline: 17 February 2020 29 February 2020
Workshops are half or full day interactive sessions aiming to convey research results hands-on and to bring together design researchers and practitioners in academia, in the public sector, and in business and industry.
Call for PhD Day
Submission deadline: 17 February 2020 29 February 2020
DRS2020 will comprise a participatory event offering PhD students a forum to present, share and discuss with each other and with senior academics the issues they encounter in doing a PhD in design research.
Need more information? Visit the DRS2020 website at http://drs2020.org/ or follow the conference on Facebook and Twitter.
Contact the program team at submissions@drs2020.org if you have questions about submissions. Contact the conference team at admin@drs2020.org with other enquiries about the conference.
---