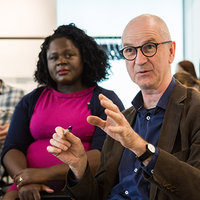 Event Report: Tricky Design Symposium
The Tricky Design Symposium: Design Ethics for a Complex World took place 7-8 June 2019 at the London Design Museum. It accompanied the launch of the essay collection Tricky Design: The Ethics of Things, co-edited by Tom Fisher and Lorraine Gamman and published by Bloomsbury (2019). The book includes chapters on guns, designs for the military, assisted suicide, passports, policing and policy to interrogate what constitutes trickery in design. Its overall research question asks "can tricky design reasoning help solve global design challenges?"
The event helped widen discussion of the book's themes, engaging an audience of approximately 150 practitioners, researchers and PhD students. There was a lively debate, which showed a distinct appetite for discussion on design ethics. These discussions positioned ethics as a much-needed contribution to understanding design beyond market-led accounts. They also showed variety in the topic of design ethics, as well as applications to design practice and PhD student work.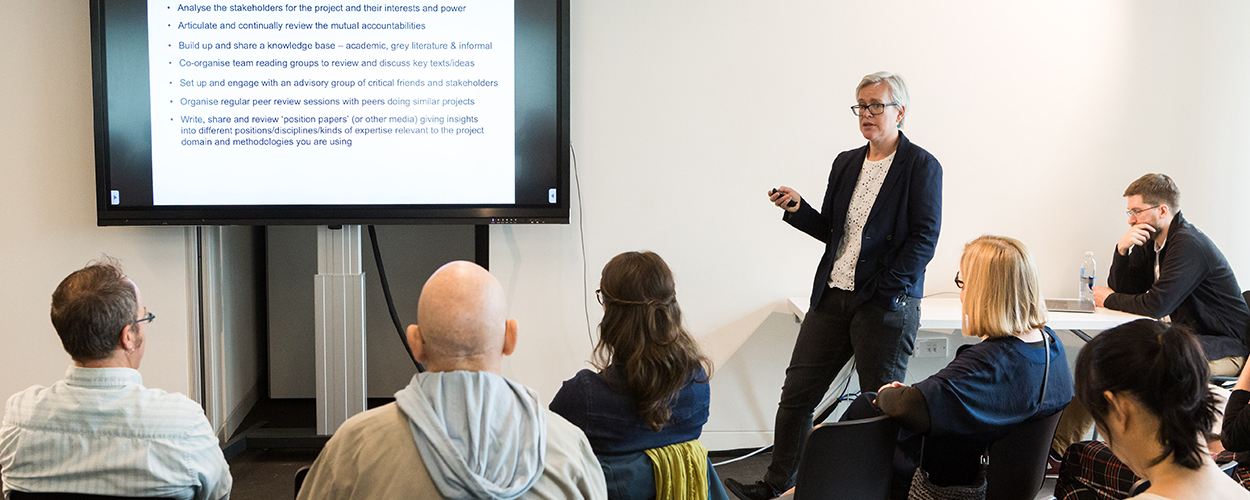 The symposium was supported by the Social Design Institute and Design Against Crime Research Centre of the University of the Arts London, the Design Museum and DRS OPENSig. Day one was divided into four panel discussions that addressed the following questions:
How can we design with others in an ethical way?

How does ethics shape the things we design?

How should design practice intervene in the public sphere?

Can new ecologies provide a more equitable path for design?
Videos of these panel presentations are available here.
As well as the strong sense that design is already ethically implicated, highlights from Day 1 included reports on participative projects and critical accounts of the ethical implications of particular designs. The moral passion of contributors was especially inspiring and produced insightful questions, strong audience participation and lively debate.
Day two started with a presentation by Professor Lucy Kimbell on the newly emerging UAL Social Design Institute. Her paper inspired a strong audience discussion about the need for social sustainability and new social design narratives.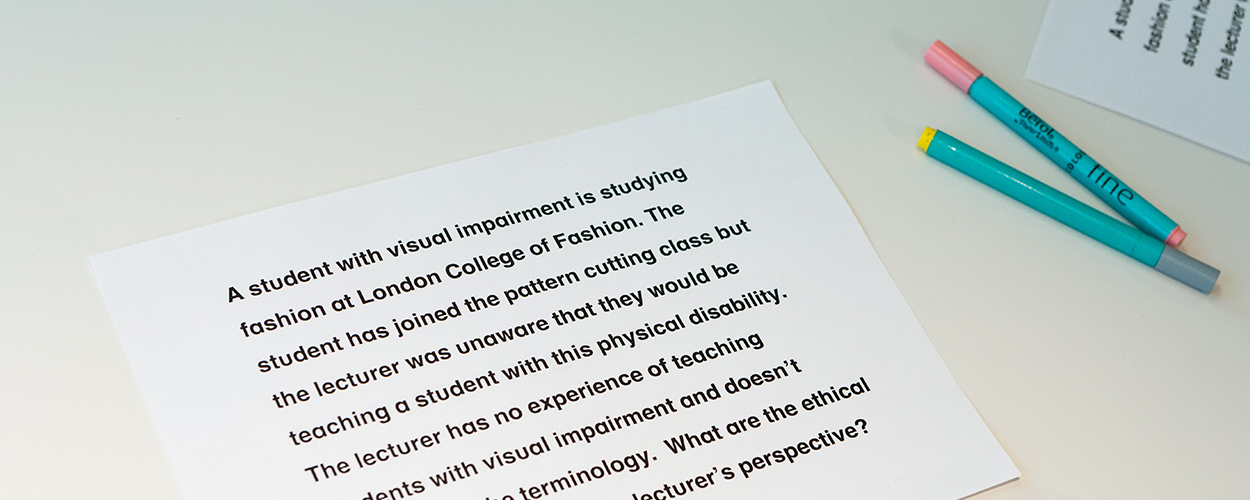 Professor Lorraine Gamman led the second event of day: a workshop and discussion on ethical vignettes presented by invited design academics. Participants choose a dilemma to interrogate and conducted a ten minute round-table discussion, before a bell rang and each group moved to the next table. The vignettes proved a successful participatory design technique for stimulating ethical discussion.
The final event of the afternoon consisted of six short presentations on ethical dilemmas encountered by design researchers in their practice and research. This included discussions about sound in hospitals and challenges to modernism, anthropology and material sustainability. Each presentation was followed by audience questions and debate, with strong suggestions from the audience about ethical challenges that should be addressed in future talks on tricky design.
For more information, the complete Tricky Design Symposium program is available here.
Authors
Tom Fisher, OPENSig Convenor and DRS Hon. Treasurer; Professor, Nottingham Trent University
Lorraine Gamman, Professor, University of the Arts London
---