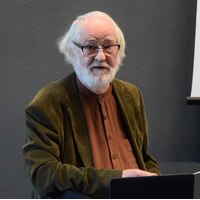 Conference Report: EKSIG 2019
EKSIG 2019 was the international conference of the DRS Special Interest Group on Experiential Knowledge (EKSIG). The event took place 23–24 September 2019 at the Estonian Academy of Arts, Tallinn, Estonia. With the theme 'knowing together – experiential knowledge and collaboration,' the conference explored collaborative knowledge generation by professionals and academic researchers in the creative disciplines and beyond.
The aim of the conference was to understand how individual experiential knowledge/knowledge gained by practice is shared; how collective experiential knowledge is accumulated/communicated in/through collaboration; and how experiential knowledge is embodied in outputs and can be traced back to practice. The conference also highlighted making as 'action of change': matter is transformed by a collaborative team and their material/non-material environments.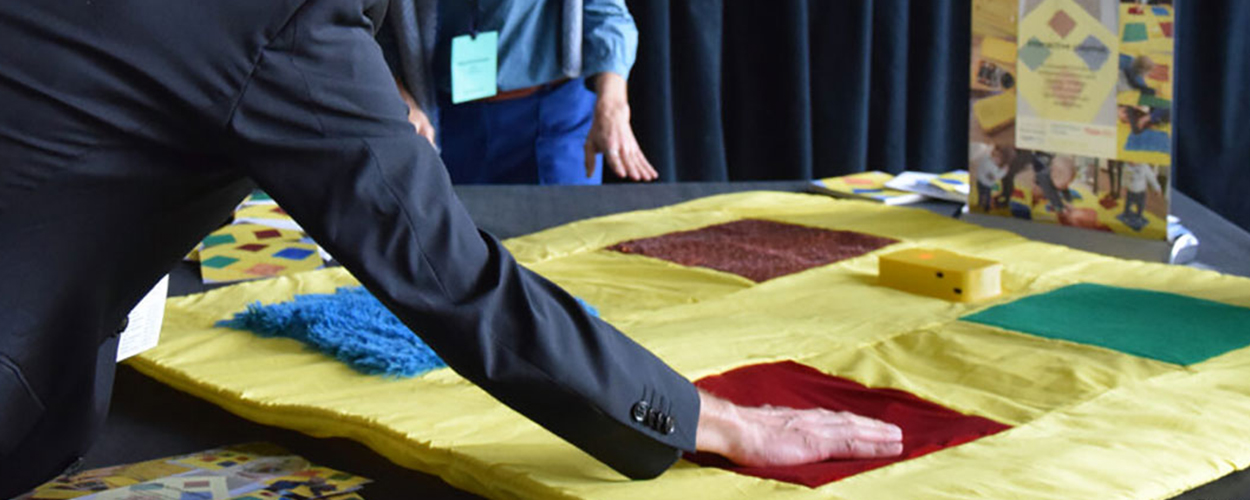 Top left: Keynote presenter Prof. Juhani Pallasmaa delivering his talk 'Embodied and Empathic Knowledge – intuiting experience and life in architecture' | Above centre: Participants interacting with an interactive play mat at a conference exhibition. Photos: Kristiine Špongolts.
The conference received great international response with submissions from researchers across four continents. Papers were interdisciplinary and came from fields including architecture, behavioural science, ceramics, culinary art, design engineering, digital craft, education, fashion and HCI.
Accepted submissions were organised around five strands:
Handmade and digital crafts in collaboration

Making as action of change

Collaboration toward sustainability

Multi-stakeholder collaboration

Collaboration and knowledge transfer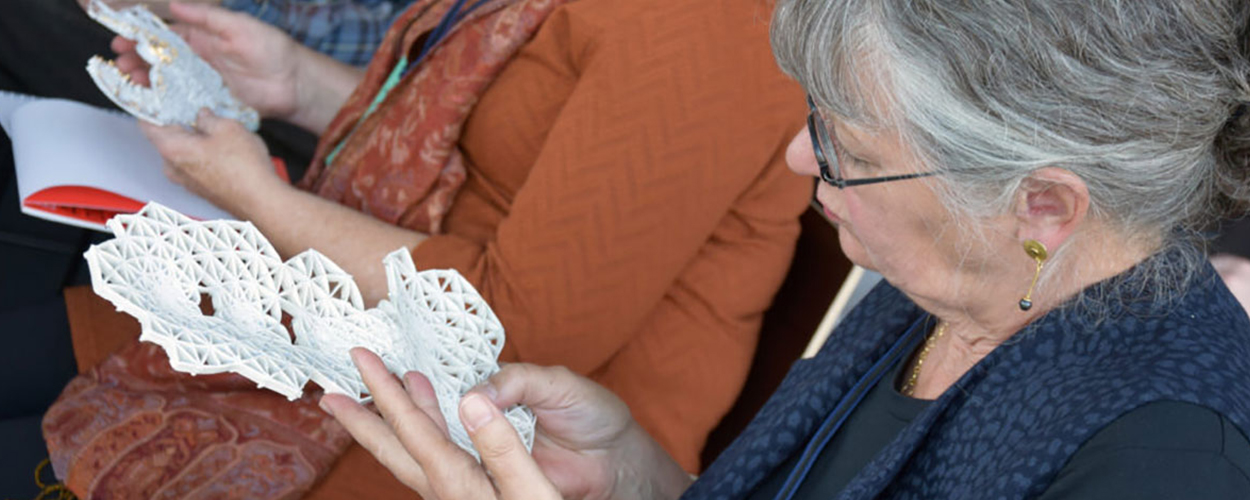 Above centre: Audience at presentations on handmade and digital crafts in collaboration. Photo: Kristiine Špongolts.
In addition to paper presentations, the conference had keynotes by Prof. Juhani Pallasmaa and Prof. Ron Wakkary, a workshop, and an exhibition featuring artefacts created in dialogue with papers presented at the conference.
Discussions among the conference delegates were very stimulating. The small scale of the conference (40 participants) created an informal and friendly environment that invited delegates to fully engage themselves in discussions. One of the most interesting conversations was about the generation/transfer of experiential knowledge in collaborative practices that extend collaboration to non-humans (i.e. materials, machines, matter and environment).
The post-conference publication will be a special issue of CoDesign to be published in 2020.
Author
Nithikul Nimkulrat, Conference Chair and EKSIG Convenor; Associate Professor, OCAD University, Canada
---