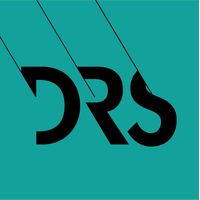 Chair's Update, June 2020
The speed of recent global events has given us a new sense of the world we live in and its complex and often invisible interconnections. This presents both new challenges and new opportunities for design research. In this light I'm looking forward to DRS2020 where we can begin to map out some of these issues in the online workshops and conversations that are being planned. A recent article by Bruno Latour on the coronavirus crisis1 laid out some provocative thinking in this respect, ending with very simple but pertinent questions with which to think about how design research can help shape our common future.
The past couple of months have been busy ones for the DRS with elections taking place and the formation of the first International Advisory Council with members from all over the world. 18 successful candidates will now work together to take the DRS forward over the next few years. The first meetings of the new Council will take place over the coming weeks. I'm sure they will result in exciting ideas to develop the Society and the field of design research. I would like to thank all the members of the Interim Council who will not be continuing, but have done so much in getting the Society to this positive position.
I'm also pleased to report that the new DRS Digital Library is taking shape using Elsevier's Digital Commons platform. Once up and running, the Digital Library will become a repository for all DRS publications and archival material and also offers the possibility of hosting related design research publications This will increase our impact on the research landscape with more visibility in citation searches. Publishing the papers for DRS2020 is our first priority and we hope to launch the Digital Library in the weeks leading up to the conference.
Finally, our newest Special Interest Group, Pluriversal Design, held its first major event this month. With exceptional timing the PIVOT conference explored how we can design a world with many centres. With over 40 presentations and multiple breakout discussions, it was an inspiring online event for those who attended. A conference review will be coming soon.
I wish everyone a safe and successful summer, and look forward to meeting some of you at DRS2020.
Author
Peter Lloyd, Acting Chair of DRS
[1] http://www.bruno-latour.fr/sites/default/files/downloads/P-202-AOC-ENGLISH_1.pdf
---