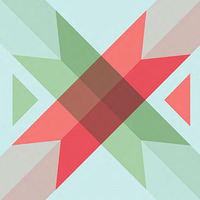 Learn X Design 2019 Proceedings Now Available!
The fifth DRS Learn X Design International Conference for Design Education Researchers (LxD 2019) took place last year on 9-12 July 2019. Full proceedings are now available on the conference website and on Google Drive. The proceedings include all 87 papers presented at the main conference and 22 short papers from the PhD Pitstop session. You'll also find track theme introductions, a summary of the keynotes and an editorial by the conference organisers Naz A.G.Z. Börekçi, Fatma Korkut and Dalsu Özgen Koçyıldırım. These sections give a flavour of current and upcoming research interests in design education. To top it off, the book is wrapped up in the fantastic LxD 2019 visual identity, courtesy of Dalsu.

Group photo from LXD 2019
Learn X Design is the biennial conference series of the DRS Pedagogy Special Interest Group (PedSIG). LxD conferences have been running since 2011. LxD 2019 took place in Ankara and explored 'insider knowledge' through thematic areas: approaches and attitudes, educational milieu, tools and methods, and making and prototyping. These subject areas show the variety of topics in design education research. Case studies and reflections are common in this work, but there are alternative methods and topics as well. For example, conference presenters discussed dramaturgy as an approach to understand the studio and human-squirrel interaction as an adapted mode of design studio practice. A full conference report is available here.
The next Learn X Design conference location will be announced shortly. Join the PedSIG Discussion Group to find out first!
Author
Derek Jones, PedSIG Convenor; DRS Interim Advisory Council Member; Senior Lecturer, The Open University, UK
---