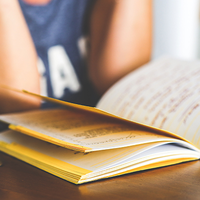 Distance Design Education Resources
The DRS Special Interest Group in Design Pedagogy (PedSIG) has stepped up in a big way to support distance design education. Many design schools around the world are going online to slow the spread of COVID-19. This transition to distance education is a particular challenge for design educators, since design curriculum often relies heavily on hands-on work and studio access.
PedSIG has collaborated with The Open University Design Group (UK) to develop and share teaching resources. This includes a new distance design education website. The site features blog posts about staying connected and collaborating at a distance, and a resource list for screen sharing, communication and assessment programs. New posts are being added daily so check back regularly.
PedSIG is also co-hosting a Q&A session for moving design classes online. Distance and online design education experts including Derek Jones, Nicole Lotz, Georgy Holden and Peter Lloyd will participate in a discussion and answer questions. The session will take place on 18th March at 4pm GMT on Zoom (https://zoom.us/j/897830166). Any design educator is welcome to join the call.
Best wishes from the DRS—stay healthy and safe in this difficult time!
---