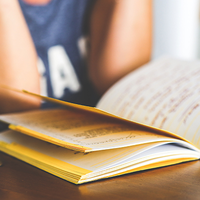 Distance Design Education Resources
The DRS Special Interest Group in Design Pedagogy (PedSIG) is working with colleagues and institutions to support design educators continuing to move to distance and online teaching in response to the events of 2020 and the coronavirus (Covid-19) pandemic. This transition to distance education is a particular challenge for design educators, since design curriculum often relies heavily on physical and proximate teaching and learning, particularly in the studio.
PedSIG, in collaboration with The Open University Design Group, have developed shared teaching resources available on the Distance Design Education website. The site features recipes, articles and resources about teaching, learning, staying connected and collaborating at a distance. It includes all the recordings from the series of Distance Design Education Meetups, where colleagues from around the world share their experiences and practices.
You will also find the open education resource Creating Distance Design Courses, which outlines some of the approaches and ideas used at The Open University in the UK.
In 2021, the site aims to continue support and is keen to hear from colleagues with suggestions of what would be most useful in supporting educators.
If you want to contribute material or take part in future events, then please get involved or stay in touch. Over the past year the community has learned from one another regardless of knowledge or experience: everyone has had something valuable to share.
As always, best wishes from the DRS—stay healthy and safe.
---