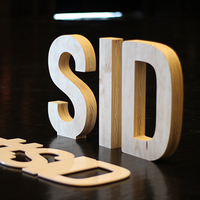 Review of the Seminario de Investigación en Diseño in Chile
The SID - Seminario de Investigación en Diseño (trans. Design Research Seminar) - is an annual event led by leading design research universities in Chile. The 2018 event took place November 20th and 21st at the newly inaugurated theatre of Biobío in the city of Concepción. The seminar explored topics including healthcare, sustainability, design education, design for public services and design heritage. These diverse topics offered a rich opportunity to discuss the state of design at national and international levels. The seminar also demonstrated growing academic interest in design research and the diverse needs of the Chilean society, which can be addressed by interdisciplinary research projects.

My research team at Universidad del Desarrollo (UDD) presented the project: "Designing an intuitive interface to enhance trigonometry learning." We worked with the School of Engineering to develop an intuitive and non-traditional pedagogical approach.
We greatly enjoyed the keynote by Dr. Helena Aguilar from the Centre of Nanotechnology and Smart Materials (CeNTI) in Portugal. She spoke about an inspiring project on smart windows, which showed how design, technology and sustainability can produce beautiful, efficient and innovative solutions to improve human lives. The seminar also provided the opportunity to learn about top design publications in Chile like DISEÑA, REVISTA CHILENA DE DISEÑO and BASE DISEÑO E INNOVACIÓN.
Design research in Chile is developing fast and moving beyond our borders. Although Chile is geographically isolated, Chilean designers and design researchers work in constant collaboration with international partners. We reach global audiences and communicate Chilean design values to the rest of the world. Our next step is to invite the international design research community to Chile and Latin America. We are quickly working toward that dream!
Author
Catalina Cortés, Instructor and Researcher, Design School, Universidad del Desarrollo, Chile
---