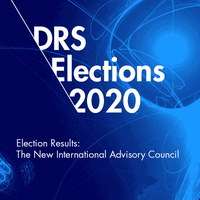 Election Results: The New DRS International Advisory Council
Voting for the new DRS International Advisory Council (IAC) closed 4th May with a total of 2262 votes cast. Of the 41 nominees, 18 elected candidates will form the new Council. The elected IAC members will develop policy, work on DRS projects, and enhance the range of activities offered by the DRS to strengthen the network of existing design researchers and nurture the development of new researchers.
We would like to thank all candidates who stood for election and look forward to an exciting future with this new Council. Election results and more information about DRS Elections 2020 are available here.
---