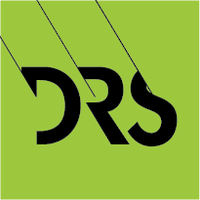 DRS Student Research Bursary Scheme 2018
The awards for the DRS Student Research Bursary Scheme 2018 have been confirmed and congratulations go to the following students.
Yang Zhao, Tongji University. The Auditory Experience of Electric Cars in Typical Driving Situations.
Irma Landa-Avila, Loughborough University. Holistic outcome-based approach towards sustainable healthcare systems design (Tool development).
Julie Milovanovic, Graduate School of Architecture, Nantes. Neurophysiological correlates of cognitive design behaviours?
Laura Salisbury, Royal College of Art. Integrating stroke rehabilitation into daily life by its facilitation on and through the skin through intelligent design technology.
Silke Hofmann, Royal College of Art and The Helen Hamlyn Centre for Design. Re-thinking design aesthetics of post-mastectomy lingerie: Developing fashion design strategies to assist physical and psychological trauma recovery.
Pang Chuan William Wang, Royal College of Art. Mental Health Crisis in Emergency Department: Improving Spatial and Experiential Patient Journey in Charing Cross Hospital Emergency Department
Maria Errazuriz, Universidad del Desarrollo, Chile. Multi-sensory Interface, Learning the basics of Trigonometry.
As with last year, the number and quality of entrants was exceptionally high, making it difficult for the team to come to final decisions. Once again the maximum number of awards were made, highlighting the high quality of proposals received.
A huge thank you to all entrants and we look forward to seeing the award recipients' reports in 2019!
Author
Robin Roy, DRS Student Research Bursaries Coordinator
---