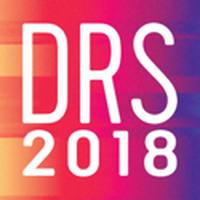 DRS2018 Limerick, 25th-28th June 2018.
The final submission date for Workshops, Conversations, and PhD by Design to the DRS 2018 Conference is 15th February 2018.
All submissions should be made through the DRS2018 ConfTool website: https://www.conftool.pro/drs2018/
Call for Workshops
Submission Deadline: 15th February 2017

Workshops are half and full day sessions which provide an opportunity to learn in a practical and engaged way about the latest tools, methods and techniques of Design Research, Practice, and Education. They aim to bring together design researchers and design practitioners in academia, in the public sector, and in business and industry. Workshops will take place over the four days of the conference, though most will take place on Monday 25th June 2018. Further information and Workshop Template is available on the website.
If you have queries please email workshops@drs2018limerick.org
Call for Conversations
Submission Deadline: 15th February 2018

Conversation is the DRS2018 format for sessions conceived as alternative to the traditional paper/presentation format, with the ambition of providing innovative venues for project-based research and work that is not easily captured or conveyed by the scholarly paper. A Conversation can be a structured discussion or experimental session format that advances dialogue around emergent forms of design research. The aim of the Conversation format is to engage a limited number of attendees in open exchange in arriving at new understandings about a topic. Each Conversation is facilitated by convenors who will produce a concluding document from their Conversation discussion. Dissemination results will be featured on the DRS2018 site following the conference. Further information and Conversations Template is available on the website: http://drs2018limerick.org/participation/conversation-sessions.
Any enquiries about Conversations should be directed to: conversations@drs2018limerick.org
Call for PhD by Design
Submission Deadline: 15th February 2017

PhD By Design will hold a one-day event at DRS2018 to vocalise, discuss and work through some of the many issues of conducting a practice-based PhD in Design. This event will be made up of informal presentations of work as an opportunity to explore what the future holds for practice-based PhDs. It will bring together designers undertaking practice-based doctoral research, as well as supervisors, MRes students, and MPhil students within and out with Design Departments. On the day we will produce an Instant Journal documenting discussions and outcomes and available during the conference. Further information on PhD by Design Limerick is available on the website. Information about past events is available at: www.phdbydesign.com Any enquiries about PhD by Design should be directed to: team@phdbydesign.com
Contact Us
Any enquiries about the conference should be directed to: drs2018limerick@ul.ie Conference website: www.drs2018limerick.org For regular updates follow us on Twitter: twitter.com/DRS2018 and Facebook: https://www.facebook.com/DRS2018

---