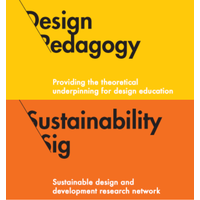 Call for DRS Pedagogy SIG and Sustainability SIG leads
Would you like the opportunity to take on the leadership of PedSIG or Sustainability SIG? Last year the convenors of these two SIGs stepped down and we have had acting SIG leads in the interim period. DRS members are invited to nominate themselves with a convening group to lead PeDSIG (Design Pedagogy SIG) and SustainabilitySIG (Sustainable Design SIG).
The DRS Special Interest Groups (SIGs) are a vital part of the Society, bringing together communities of design researchers with a common interest in a particular area of design research. SIGs organise conferences and events to create opportunities for discussion around the world. The last two International DRS conferences have hosted themed tracks by both Sustainability and Design Pedagogy SIGs. The Design PedSIG also organises the biennial LearnXdesign conference series. Each SIG is led by a Convenor and supported by an organising group.
What to do next
If you are interested in either leading PedSIG or Sustainability SIG, please complete the application form and send to admin@designresearchsociety.org by April 1, 2019.
The applications will be reviewed by the DRS International Advisory council, and feedback will be given as required to refine the proposals. The confirmation of new SIG convenors will be subject to approval by the DRS International Advisory Council.
For further information please contact the DRS Administrator Linda Anderson admin@designresearchsociety.org.
---