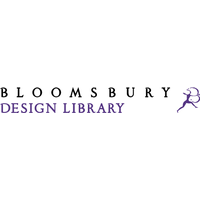 From the Bloomsbury Press release:
---
Bloomsbury Digital Resources launches new Bloomsbury Design Library platform!
We're delighted to introduce Bloomsbury Design Library. This comprehensive online resource offers unrivalled scholarly coverage of design and crafts worldwide, from 1500 BCE to the present day.
It combines carefully curated text and fully searchable image content of the highest quality with an intuitive taxonomy for research and discovery. It is the ideal choice to enhance research, teaching and learning in the fields of visual arts, design and craft studies.
About Bloomsbury Design Library
This unparalleled resource offers a new way to access and explore comprehensive, peer-reviewed reference works such as World History of Design by eminent design historian, Victor Margolin; and Bloomsbury Encyclopedia of Design, which features more than 1,700 authoritative articles by leading international scholars.
These authoritative reference works are complemented by cutting-edge academic research and a wealth of images in over 60 eBooks with broad coverage of topics across design and craft studies, by leading scholars including Glenn Adamson, Tony Fry, John Heskett, Penny Sparke, Judith Attfield and Nigel Cross.
When users need to get the lowdown on key figures in design, they can turn to the site's handy designer pages for the essential details and links to further reading on influential designers from William Morris to Charles and Ray Eames.
An exciting feature that users won't want to miss is the interactive timeline. This richly illustrated tool offers an overview of global design and crafts history from 1500 BCE to contemporary times, accompanied by contextual information and click-through links to related content. It's perfect for helping users to understand the history of design in its social, political and economic context.
The combination of these authoritative, practical resources will empower researchers, academics and students to discover more about important designers, schools, places, disciplines and periods, with numerous paths to navigate the site seamlessly.
Coming soon to Bloomsbury Design Library:
Online exclusive articles from the Encyclopedia of Asian Design

Image collections and exhibition archives from museum partnerships – including the Museum of Arts and Design in New York

A museum directory comprising key design and decorative arts museums worldwide
Praise for the major reference works in Bloomsbury Design Library
Victor Margolin
"World History of Design encapsulates a vast body of knowledge within a singular vision ... [and is] more than an essential reference source." – Journal of Design History
Bloomsbury Encyclopedia of Design
Clive Edwards (Editor)
"From traditional crafts to digital gaming, the collection offers a rich and solid content embracing the complexity and diversity of the field of design." – ICON Magazine
Interested in finding out more?
Bloomsbury Design Library is available now for 30-day free trials, and can be purchased on a subscription basis. If you would like to know more or have any questions about the product please contact Katie.Dean@bloomsbury.com.
Company information
Bloomsbury Digital Resources division is focused on providing essential and cutting edge scholarly content across the Humanities, Social Sciences and Visual Arts in a dynamic online format.
Whether it be primary documents, critical texts, historical archives or the latest in video and audio resources, we are committed to enhancing research, teaching, and learning with innovative digital products.
---