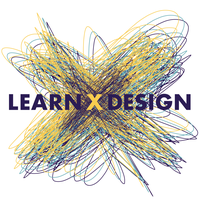 The Call for Papers for Learn X Design 2021 is now open!
Deadline: 23 March 2021
Details: https://learnxdesign.net/lxd2021/
The 6th International Conference for Design Education Researches, Learn X Design, will be hosted by Shandong University in September 2021.
This is a call for Papers, Case Studies, Workshops and Visual Papers in the following Track Themes:
Track 01 | Design Thinking to Improve Creative Problem-solving
Track 02 | Empowering Critical Design Literacy
Track 03 | Alternative Problem Framing in Design Education
Track 04 | Collaboration in Design Education
Track 05 | Co-creation of Interdisciplinary Design Educations
Track 06 | Learning Through Materiality and Making
Track 07 | Sketching & Drawing Education and Knowledge
Track 08 | Educating Data-driven Design Innovation
Track 09 | Design Learning Environments
Track 10 | Futures of Design Education
Track 11 | Design Educators as Change Agents
You can find further details on the call and track themes here: https://learnxdesign.net/lxd2021/
The deadline for submissions is 23 March 2021.
Learn X Design is the DRS Pedagogy SIG biennial conference and the 2021 conference in Shandong University will be the 6th in the series, with a conference theme of Engaging with Challenges in Design Education.
Over the past months a group of international design education researchers have been preparing the track themes as a peer group. This approach has led to 11 tracks with very clear and focused themes, reflecting contemporary issues in design education research.
Details of past Learn X Design conferences can be found here.
---