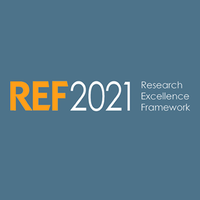 Participate in the UK Research Excellence Framework
There's a call for participation in the UK Research Excellence Framework ( REF). REF is an initiative by UK funding bodies to evaluate research quality in higher education institutions. It involves expert review in 34 subject areas, evaluating things like the quality of outputs and research impact. The initiative provides accountability for research investments and informs the allocation of new funding in the UK.
There are open positions on expert review panels including sub-panel 32—Art & Design: History Theory and Practice. The Art & Design group needs panel members and impact assessors. More details about these roles are available here. The website notes that the "sub-panel particularly welcomes nominations of candidates from the following under-represented groups: people from BME backgrounds; institutions/organisations in Wales."
The DRS is an authorised nominating body for REF and is accepting applications until Monday 24 August. Interested participants can contact DRS Administrator Linda Anderson (admin@designresearchsociety.org) for more details and a nomination form. All self-nominations will be reviewed before submission to REF.
---