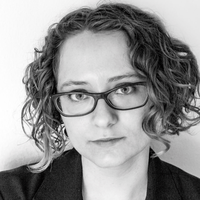 Hello DRS Members! My name is Anna Talley, and I am the new Online Editor for the Design Research Society. I hold an MA in Design History from the V&A/RCA and will be starting a PhD in Design at the University of Edinburgh this September. I am coming from my former position as Social Media Editor for the journal Design and Culture, where I brought an international, interdisciplinary following to the journal on Twitter and Instagram. I look forward to working with you all at the DRS and sharing your work with the design research community!
You can find the DRS on Twitter, Instagram, Facebook, LinkedIn, and YouTube. Feel free to follow us if you haven't already and message me there or via email at editor@designresearchsociety.org if you have anything you would like to share! In addition to monitoring our social media, I will also be creating articles for the DRS website and keeping the Events and Jobs and Opportunities sections on the site up to date.
I cannot wait to become familiar with all of the inspiring work from our members as I aim to build meaningful connections both within and outside of the society. Again, get in touch at any time with questions, comments, ideas, or items to share at editor@designresearchsociety.org .
---