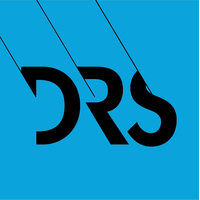 First Meetings of the New International Advisory Council
Following the DRS elections in May this year, the newly formed International Advisory Council (IAC) met online for its first annual summit at the beginning of July. Over three productive meetings with breakout sessions IAC members began to map out the future priorities of the Society.
The meetings ended with the election of a new DRS Chair, Executive Board Members, and Chair of the International Advisory Council who will together lead in taking this new agenda forward. More details will follow in due course.
DRS Chair & Chair of Executive Board
Peter Lloyd, TU Delft
Executive Board Members
Rebecca Cain, Loughborough University
Jodi Forlizzi, Carnegie Mellon University
Anna Vallgårda, IT University of Copenhagen
Heather Wiltse, Umeå University
Chair of the International Advisory Council
Paul Hekkert, TU Delft
The new leadership team will be supported by a strong administration team of three people.
Further Information
DRS Executive Board: https://www.designresearchsociety.org/team/executiveboard
DRS International Advisory Council: https://www.designresearchsociety.org/team/internationaladvisorycouncil
---