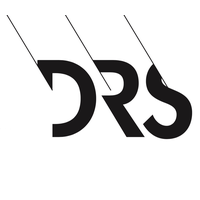 Following the successful launch of the new DRS Digital library in December 2020, we seek a new Publications Editor to further consolidate the extensive research content associated with DRS conferences and other relevant design research venues. Our vision is to make the DRS Digital Library the main hub for all design research publications. This will provide increased value to the membership and more clearly define the purpose of the Society to external audiences. The role will be key in helping the Society to meet its strategic objectives of international growth and increasing influence in the coming years.
Role Summary
The Publications Editor will use their archiving and/or content management systems experience to work with the Online Editor, DRS Administrator, and the Executive Board to develop the library, as well as publish, manage, and archive research articles associated with the DRS and beyond. The Publications Editor will report to the Executive Board of the DRS.
About the DRS
The Design Research Society is an international member society founded in 1966 to enable and promote research into the process of design in all its many fields. Members of the society span a wide range of academic disciplines as well as working professionally in design practice. The DRS provides support for its membership through a quarterly newsletter, annual events, a prestigious biennial conference, student research bursaries, twelve special interest groups and growing online resources.
Key Responsibilities
To upload and archive design research publications from DRS conferences and other venues as they become part of the Digital Library

To further develop the Digital Commons platform in collaboration with the Executive Board and others (e.g., in terms of publication formats, site structure, and accessibility)

To liaise with the Executive Board in meeting particular publishing or reporting needs (for example to coincide with major events such as the biennial conference)

To work with the Online Editor in maintaining the DRS online presence and promote DRS publications.
Person Specification
We seek candidates with the following attributes:
Experience of working with archives or content management systems (essential)

Experience of working in a library context (desired)

An interest in design research or related discipline (desired)

An excellent understanding of the English language (essential)

Good interpersonal and communication skills (essential)

Self-motivated, organized, and able to meet deadlines (essential)

A commitment to equal opportunities and inclusive practices (essential)

It is anticipated that the role of Publications Editor will take 6 hours per week on average, attracting a monthly salary of GBP 520 (or equivalent).
How to Apply
Applications should be in the form of a short CV (2 pages max) and covering letter outlining why you are suited to the role. Completed applications should be emailed to the DRS Administrator (admin@designresearchsociety.org) by the deadline of Tuesday 25th May.
For an informal discussion about the role please contact Anna Vallgårda, Member of the Executive Board, at akav@itu.dk
Further information about the Digital Library and Design Research Society can be found at the following links:

DRS Digital Library: dl.designresearchsociety.org
DRS Website: www.designresearchsociety.org
---