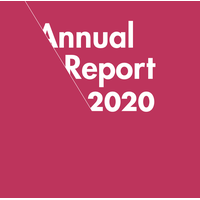 The DRS Annual Report 2020 now is available for download. It includes the Chair's Report from Peter Lloyd, as well as reports on governance, finance, membership, communications and DRS Special Interest Groups (SIGs).
Following a vote to change our constitution in January of 2020, we held elections in May to vote on a new International Advisory Council (IAC) of 18 members, which is now chaired by Professor Paul Hekkert. At the first meeting of the new IAC, held in July 2020, five members of the IAC were elected to the new Executive Board, and Peter Lloyd was elected to the position of Chair of the Society to lead the DRS over the next two years. We held our biennial conference, DRS2020, which was originally due to take place in Brisbane, Australia, online due to the conditions of the Covid-19 pandemic. In December, we launched our Open Access Digital Library, which has publications from virtually all previous DRS conferences and can be used as a resource for the field of design research.
The DRS Festival of Emergence will be a major event this year, alongside promotion for the DRS 2022 Conference in Bilbao.
For full details, please download the DRS Annual Report 2020 below.
---