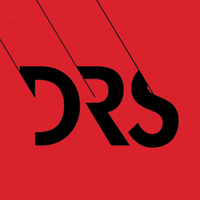 Call for Expressions of Interest to Host DRS2020
Deadline: Thursday, March 15, 2018
Over the past 10 years the DRS Biennial Conference Series has grown to become a major international event in the design research calendar with a reputation for academic quality, provocative thinking, and industry engagement. Over a 4-day period Biennial Conferences embrace refereed paper presentations, conversations, debates, a doctoral programme, and workshops for over 500 participants.
As well as promoting the discipline of design research within hosting countries, holding the DRS Conference can significantly increase the international profile of the host institution and provide development opportunities for staff.
This is a worldwide call for expressions of interest. Recent conferences have taken place in Montreal, Bangkok, Umea (Sweden), and Brighton (UK) with the 2018 Conference taking place in Limerick, Ireland in June. In selecting a venue for 2020, the DRS Council will be mindful of the need for a location that is accessible for our international membership. Further details of previous conferences can be found at: www.designresearchsociety.org/cpages/conferences
Expressions of Interest should be no more than 2000 words and cover the following areas:
Overall Vision for the Conference
(including: suggested title and theme, any proposed innovations)
Host Institution
(including: evidence of institutional commitment and support, department(s) and key people involved)
Proposed Conference Venue
(including: quality and capacity of plenary and session spaces)
Features of the Location
(including: travel and accommodation, food and entertainment, cultural life)
Conference Team
(including: local chair and primary contact, experience of managing similar events, relationship with the DRS, finance and management)
Proposed dates
(normally the conference will take place in late June 2020, but exceptions will be made if sufficiently justified)
Financial Information
(indicative budget for 500 participants including: proposed registration fee, cost of venues, catering, events, management & personnel, website & marketing, and sponsorship)
Financial Arrangements
All DRS Conferences to date have returned a surplus. The DRS requires that conferences break even at 80% (400 participants) of minimum registration fees and that conferences are underwritten by the host institution against any loss. A fee equivalent to 7.5% of total registration fees will be charged, a proportion of which will allow the DRS to support the host institution through the conference organization.
A Memorandum of Understanding detailing key responsibilities and agreements will be signed by both parties prior to any award for hosting.
Application and Timeline
Interested parties should submit their Expression of Interest to the DRS Administrator (admin@designresearchsociety.org) by the deadline of Thursday, March 15, 2018
Expressions of Interest will be considered at the DRS Council meeting soon after this date. Following this meeting the leading contenders will be invited to provide more detailed information and asked to present their vision for the conference to the DRS Council meeting in May 2018. We anticipate making a final decision shortly after, with the successful host invited to attend the 2018 conference in June and present their conference at the closing ceremony.
Further Details
Should you have any further questions or seek clarification on any aspect of a proposal please contact the DRS Events Secretary, Erik Bohemia (e.bohemia@lboro.ac.uk), for an informal discussion.
Further information about the Design Research Society can be found at: www.designresearchsociety.org
About the DRS
The Design Research Society is a learned society committed to promoting and developing design research. Founded in 1966, it is the longest established, multi-disciplinary worldwide society for the design research community. Our international conference series, special interest groups, and online presence draw together a community from around the world in all areas of design research.
---