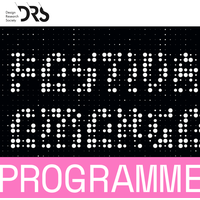 The 2021 DRS Festival of Emergence Programme is now available! See all of our festival Moments—around the world and across time zones—at this link. If you haven't yet registered for the Festival, there's still time! Not only will you have access to each of the Moments, but also to our members-only Slack space. You'll want to join because there are a number of informal Moments not included on the programme that will be advertised by organisers on our DRS Slack channel.
Registration for the festival can be found here: https://www.designresearchsociety.org/events/call-for-proposals-drs-festival-of-emergence-2021
If you have any questions, please reach out at festivalofemergence@designresearchsociety.org.
---