Full-time Academic Position in Space for Healthy Organisations
Leuven, Belgium

28 Apr 2020

15 Sep 2020

Details about the position and application procedure are available here: https://www.kuleuven.be/personeel/jobsite/jobs/55579878?hl=en&lang=en

You can submit your application until September 15, 2020.

KU Leuven is well set to welcome foreign professors and their family and provides practical support with regard to immigration & administration, housing, childcare, learning Dutch, partner career coaching. To facilitate scientific onboarding and accelerate research in the first phase a starting grant of 100.000 euro is offered to new professors without substantial other funding.

KU Leuven seeks to foster an environment where all talents can flourish, regardless of gender, age, cultural background, nationality or impairments. If you have any questions relating to accessibility or support, please contact us at diversiteit.HR@kuleuven.be.

Background information:
Apply Now
Login to Post a Job
Employer
KU Leuven
As one of Europe's oldest universities, KU Leuven boasts a long tradition of ground-breaking research and high-quality education.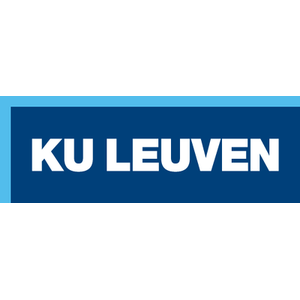 Learn more