Register Now!
Or paste this link in your browser's address bar: http://www.fab14.org/
Each year members of the more than 1,000 worldwide Fab Labs gather to share, discuss, collaborate and create communities around the different local and global interests regarding digital manufacturing, innovation and technology.
This year, the FAB14+ conference will be spread out over multiple locations. First, we will gather in Paris, for the Fab City Summit and after that, the whole of France will join in the Fab Distributed festival that will allow you to discover different parts of our beautiful country. Finally, The 14th International Fab Lab Meeting will be held in Toulouse France, and "Fabricating Resilience" will be its central topic.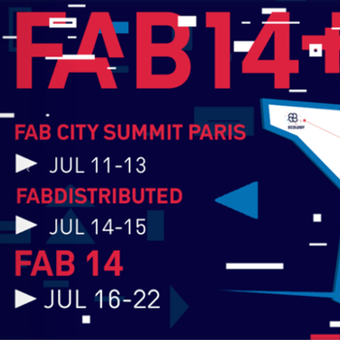 Paris and Toulouse, France