Registration for this event has passed
The conference Encountering Non-Humans: On Methodologies for the Post-Anthropocene aims to discuss methodological aspects of non-human, more-than-human and other others from interdisciplinary perspectives, ranging from (post-)humanities, social studies and live sciences research to the public sphere and artistic practice, while situating the research and practices to current socio-economical contexts and tackling the wicked problems of yesterday, today, and tomorrow. You can look forward to lectures and workshops in the field of design, art, artificial intelligence or urbanism. And as keynotes, Iohanna Nicenboim and Goda Klumbyte will speak at the conference.
𝗥𝗲𝗴𝗶𝘀𝘁𝗲𝗿 𝗮𝗻𝗱 𝗰𝗼𝗺𝗲! (The conference will take place on 26 November at the Faculty of Arts, Masaryk University in Brno, Czech Republic. Participation is also possible online. http://muni.cz/go/nonhumans_register
For information about program, click here.
This conference is financially supported by Ministry of Culture Czech Republic and Faculty of Arts, Masaryk University.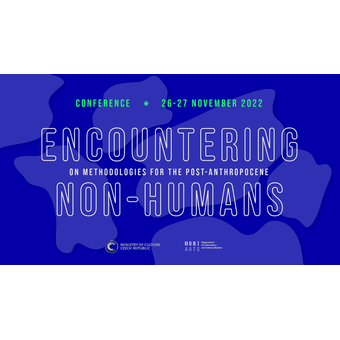 Brno, Czech Republic & Online