Registration for this event has passed
Established in 2011, Design4Health is a conference that brings together designers and creative practitioners with researchers, clinicians, policy makers and users to discuss, disseminate and test their approaches and methods.
This year, we particularly welcome persons, who consider the role of design in the future of health and care. We invite participation from researchers and practitioners across the areas of design, creative practice and health in order to develop new dialogues and offer different perspectives. The conference explores work, which considers how past trends and current research might inform future practice. We welcome submissions that interrogate methods, ethics, evaluation and how knowledge is mobilised.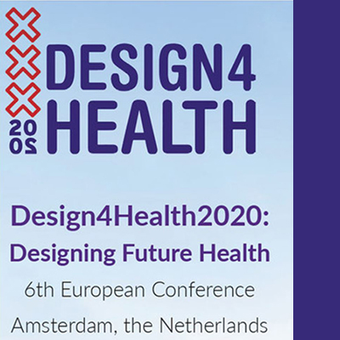 Amsterdam, the Netherlands