Registration for this event has passed
Earth, Water, Air, and Fire: the four Elements of Fashion International Fashion Conference
Organised by Università Iuav di Venezia
March 16-17, 2023
Venice, Italy
Open call for contributions
deadline for abstract submission: 16 October 2022
Sun, air, water and soil are in most of the clothes we wear. In the era of ecological crisis, this international conference aims to investigate the new paradigms of fashion cultures through the four archetypal elements of matter. By doing so, it shifts the attention towards the material and sensory aspects of fashion, features that have been largely neglected by fashion studies over the past forty years. This approach fits in the current debate on the 'material turn' inspired by de-centering the human and re-centering matter and the materiality of things, objects, technologies, and bodies (Latour, 2007; Rocamora and Smelik, 2016; Lehmann, 2019; Smelik 2021). The conference proposes to analyse this ontological shift through the redefinition of the substance of fashion and its history. In Western and non-Western cultures matter is conceived as a coexistence of multiple elements following a tradition that includes, among others, the cosmological treatise of Aristotle, the Hinduist and Buddhist meditations on the 'primary material elements' (mahabhutas), and Jābir ibn Hayyān's alchemy.
The conference will take place in the context of Venice, a city that emerged from water through a process of significant anthropisation, and in which life rhythms and movements historically coexist and are dependent on a critically changing environment. Venice has a long experience with phenomena such as the high tide (acqua alta) and the increasing submersion of the emerged land; but also with air and water pollution due to the nearby petrochemical pole of Porto Marghera and the cruise ships traffic.
We welcome contributions by researchers of all grades of experience and/or works in progress. Proposals should be structured in: Title; Keywords (max 5); Introduction and research issue to be addressed (max 200 words); Methodology (max 200 words); Achieved or expected results (max 200 words); References (max 5); Short author's biography (max 75 words). Proposals should be submitted in English to fashionfuturing@iuav.it by 16 October 2022 with 'The Four Elements of Fashion' in the subject line.
The conference will be held on 16-17 March 2023 at the Università Iuav di Venezia, in dual mode (online and in presence). If you wish to publish your paper, you should submit a full paper by April 2023. The essays will be reviewed and selected through a peer-review process. Selected essays will be published in the conference proceedings with ISBN in 2023.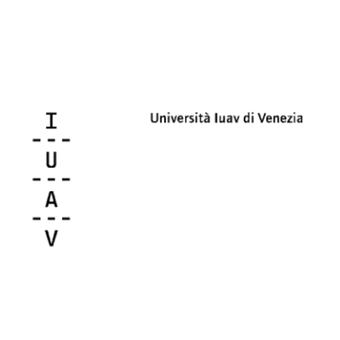 Venice, Metropolitan City of Venice, Italy