Register Now!
Or paste this link in your browser's address bar: https://www.be-pi.ca/inventories
The international conference-exhibition invites academics involved in creative-research in design and related disciplines to contribute to the reflection on the roles played by documentation and invention in investigating the city and its territory.
Our understanding of the city is continually challenged: to document, to represent and to project urban complexity are essential tasks toward a deeper understanding of urban spatial production at all scales as they are ways to generate new meaning for the city.
The complete call for proposals is available online at https://www.be-pi.ca/inventories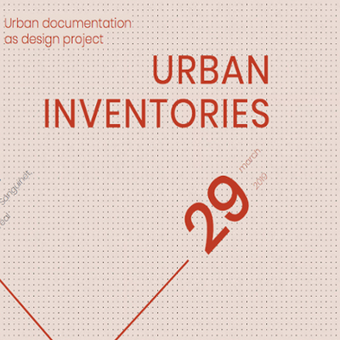 École de design, Université du Québec à Montréal, Canada