Registration for this event has passed
ARCH College of Design & Business in Jaipur is hosting the Fashion Colloquium 2020- an International Research Conference from 26th-30th January 2020.
Fashion Colloquia 2020 is the launch of Third series of Fashion Colloquia recognizing the importance of a 'Responsible' future. The Fashion Colloquia series originated through a core network of 4 institutions and involvement in the four big 'Fashion weeks' across the globe. These Institutions were the London College of Fashion - University of the Arts, London, Domus Academy - Milan, Institute Francais de la Mode - Paris and Parsons, The New School for Design, School of Fashion, New York.
Fashion Colloquia 2020 would attract rich variety of contributions from a broad selection of people - from academia, media and practice – and utilize contributions for uploading to a newly established international repository for fashion.
Theme
Heritage... Stories of Change... Our Shared Future! (https://www.archedu.org/theme.html)
Sub- Themes
Myth to Meaning – Narratives Towards Sustainable Futures.

Disruption & Innovation – Academics & Industry.

New Technologies & New Paradigms - Stories of Transformation

Change Makers - New Fashion Business Models

Fashion Governance in a Local Context
Submit an abstract for research paper & poster:
All the abstracts must have a title and a word count of about 500 words, & should be written in English & submitted in Microsoft word file format only.
Provide 5-7 keywords that closely reflect the content of the abstract.
Please indicate the relevant sub-theme in the subject and include the background purpose, methods and conclusions.
All submissions will be reviewed by the Scientific Committee and will be notified upon acceptance.
Please include all contact information (Name of the author, affiliation, email address, phone number).
In case of multiple authors, please indicate the corresponding authors.
Entrants may be academicians, students or researchers from the industry.
If you are an MA or PhD student, please indicate this.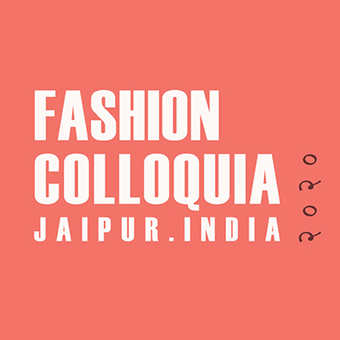 ARCH College of Design & Business, Jaipur, India