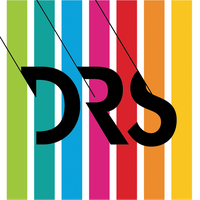 What is Design Research in 2021?
The DRS is hosting a session at the CAA 2021 Conference entitled What is Design Research in 2021? The College Art Association (CAA) is a well known visual arts organisation in the USA. Their large annual conferences are an opportunity to share research and creative work in art and design. CAA 2021 will take place 10-13 February as an online or hybrid event with potential activities in New York City. There are multiple sessions on design and design research including our event.
The DRS session explores the meaning and scope of design research in 2021:
The Design Research Society (DRS) is a learned society committed to promoting and developing design research. Founded in 1966, the DRS is the longest established international and multi-disciplinary society for the design research community. Despite this history of activity, the DRS typically avoids defining the field of design research, viewing this openness as a strength.
Of course, there is a long history of writing on the definition and scope of design research and its shifting focus over the years. This includes work by authors like Nigel Cross, Bruce Archer, Richard Buchanan, Kees Dorst, Rachel Cooper, and Clive Dilnot as well as more recent writing in Design Studies, the journal of the DRS, such as "Developing Theory-Driven Design Research" by Philip Cash (2018).
Despite its strengths, there are limits to this canon of writing and contemporary design research includes many practices and approaches. For instance, on decolonization (Ansari), governmentality (Tunstall), women's perspectives (Prochner) and writing from different linguistic and cultural traditions represented in the recent DRS special interest group conference PIVOT. The current Chair of the DRS, and Editor-in-Chief of Design Studies, recently called for more critical, detailed, and discourse analytic approaches to the design research field (Lloyd 2019).
This session calls for proposals that explore the meaning and scope of design research in 2021. This includes both presentations that explore the canon and those that push its boundaries. We are especially interested in presentations that explore lesser-known theory, contradictions in design research and critical contemporary issues.
Conference and submission details are available at https://caa.confex.com/caa/2021/webprogrampreliminary/meeting.html
We are accepting proposals until 16 September 2020. Complete the CAA proposal form and send submissions to Isabel Prochner editor@designresearchsociety.org
---