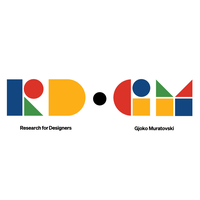 "Research for Designers: A Guide to Methods and Practice", published by SAGE, is the second edition of Gjoko Muratovski's popular book, which was first published in 2016. The new edition features a Foreword by Ken Friedman, a co-authored Preface with Don Norman, an Afterword by Steven Heller, and a reflection by David Kusuma, the President-Elect of the World Design Organization. We asked Muratovski, a DRS Fellow, a few questions to get some insight into his new book and what impact it might have on design research.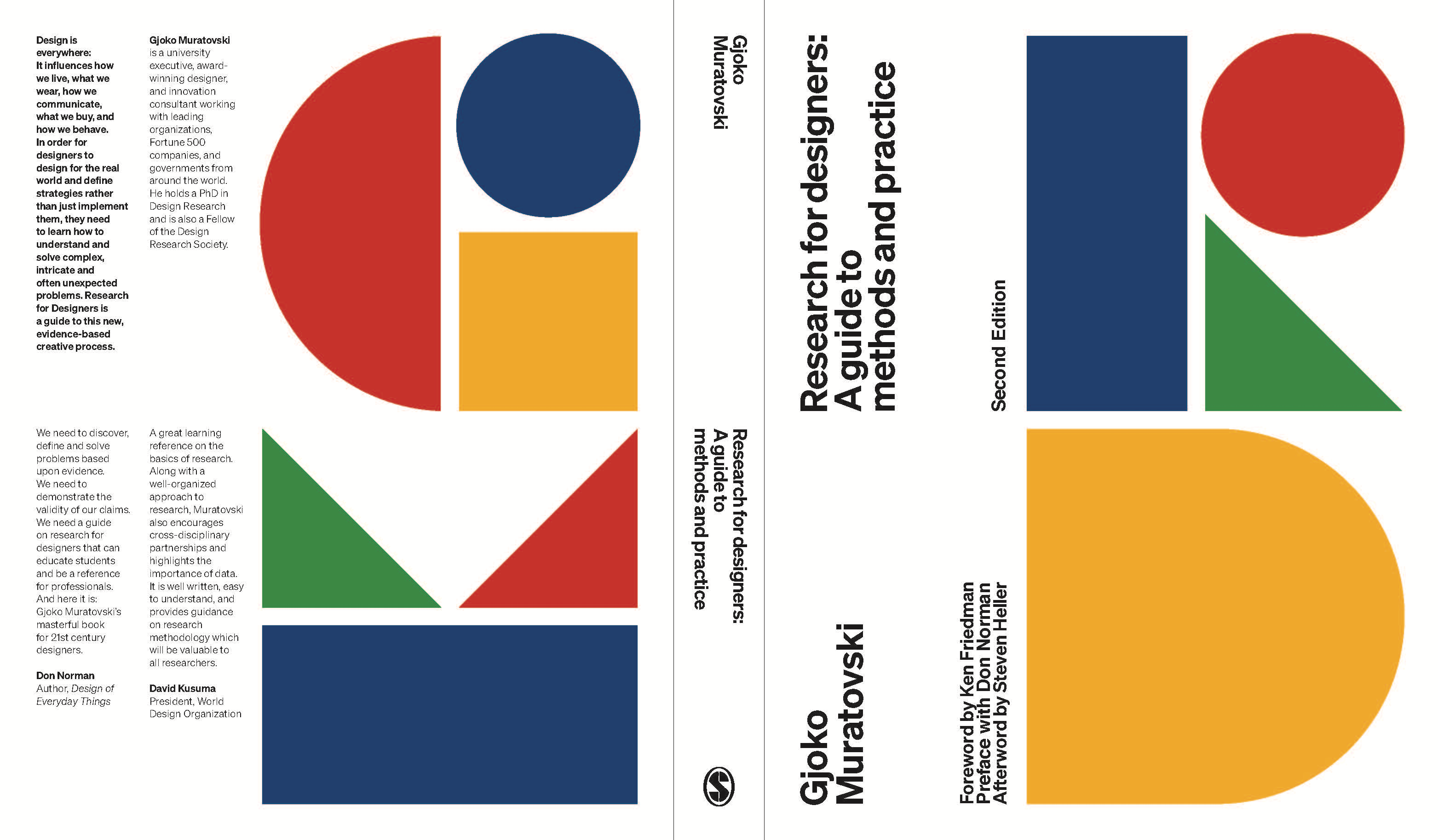 What is your background in design research?
Short answer: I hold a PhD in Design Research and I am a Fellow of the Design Research Society. I do typical academic research – I write and publish – but I also work on industry-sponsored research projects.
Long Answer: I have a multidisciplinary design background. I came to academia from industry. Over time, I realized that that practicing design, without research to inform it, can be very ineffective. This is the reason why I went on undertaking a PhD in Design Research, which I completed in 2010. In 2011, I was commissioned by SAGE Publications to write their first design research textbook. They wanted someone who can approach this topic from multiple disciplinary perspectives and help standardize the way research for designers was taught. I spent the next five years working on this book. This became the first edition of the book "Research for Designers: A Guide to Methods and Practice"
Tell us a little about your new book. What has changed from the first edition?
The premise of the first edition was primarily focused on advocating for design research. But more importantly, the book was focused on introducing research methods to design students and practitioners in a way that seems less intimidating and more approachable. Most of the design research literature at the time was aimed at senior academics and as such, it was very difficult for newcomers to the field to embrace it. I tried to demystify the topic of research. I envisioned the book as a simple guide, offering step-by-step advice to those that may be studying these things for a very first time.
Since then, much of the things that I was advocating for in the first edition become widely accepted. The second edition of this book includes a new outlook for the future of the field (with focus on the Fourth Industrial Revolution), some content expansion, and minor revisions in some areas. The second edition also features a suite of exclusive case studies, introduced via expert interviews that highlight how design research can be used to its full potential. Some of the topics covered include how military intelligence officers use design research to combat nuclear terrorism; how ethnographic research became a tool for decolonizing design in Africa; how Johnson & Johnson revolutionized the medical devices design research process; how a company such as Tupperware Brands started a design partnership with NASA and the International Space Station; how the world's largest consumer goods company Procter & Gamble uses AI to drive design research; how the White House uses design to drive innovation in the US Federal Government, and more.
The fundamental research principles and methods that were featured in the first edition have not changed much. They were primarily based on the "gold standard" of research found in social sciences, and as such they didn't require much revision. However, some of the context surrounding them needed an update so that the overall discourse stays current.
The book also features a Foreword by Ken Friedman, a co-authored Preface with Don Norman, an Afterword by Steven Heller, and a reflection by David Kusuma, the President-Elect of the World Design Organization.
For me, it was important to make sure that the book also looks good. After all, the primary audience for this book are designers. So, on this occasion, I invited Michael Bierut from Pentagram to design a new cover and visual identity for the book. He did an amazing job. His incredible body of work includes visual identity solutions for clients such as The New York Times, Saks Fifth Avenue, MasterCard, Benetton, and Hillary Clinton's presidential campaign.
How do you think your book will impact design research?
The first edition of the book has been put into practice by many universities and professional organizations who tested its relevance and usability. The book has proven to be a helpful tool for both students and teachers, and it has served as a handy resource during high-level industry projects as well. So far, the book has been used either as a core textbook, supplementary, or recommended reading at over 500 universities from around the world. The book can also be found in the corporate libraries of leading companies such as Apple, Amazon, IBM, Nike, Facebook, Procter & Gamble, Johnson & Johnson, Fiat Chrysler Automobiles, Ford, and General Motors. The book has even been used at the White House and by the US military, and due to popular demand, it has also been translated into Chinese by Tongji University Press.
Interestingly enough, students from many non-design disciplines have also found this book useful while writing their research theses. This has been in part due to the accessibility of the writing style, the allure of the field of design as a driver of innovation, and the universal applicability of some of the research methods featured in the book.
While originally intended to be a resource that helps designers develop critical thinking skills by learning fundamental research principles, this book is now much more than that. More than ever before, the world needs professionals capable of understanding complex issues, while facilitating collaborative, iterative practices, and dialogues with highly diverse stakeholders. The knowledge that this book provides is now seen as essential for anyone with the aspiration of becoming a human-centric leader.
What do you think the future is like for design research? Why is design research important now?
I think that the future of design research is bright. Design research is no longer on the fringes of academia. Over the last decade we have seen a widespread use of design research – in the corporate sector, the government sector, hospitals, and even the military. And the need for highly trained design researchers will only grow further. However, the question is, are we prepared to teach design research at the scale that is now needed? With this book, I hope to enable us to scale the way we teach design research.
But beyond this, future challenge for designers will not be to recognize obvious problems after they occur and then to solve them, but to prevent them from occurring in the first place. A systematic evidence-based research approach can help us create better-informed design practices and may even help us envision new kinds of design careers that are yet to be introduced.
Where can people find out more about you and your work?
Some of my work can be found on my profiles on Academia.edu and ResearchGate. But if anyone would like to learn more about me and what do I do, then it might be best for them to join me on LinkedIn. (https://www.linkedin.com/in/gjokomuratovski/)
Link to the book: https://us.sagepub.com/en-us/nam/research-for-designers/book270503
Link to my profile on the SAGE website: https://us.sagepub.com/en-us/nam/author/gjoko-muratovski
---