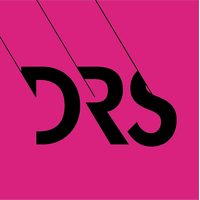 Chair's Update, October 2020
The past few months have seen our biennial conference in August, successfully delivered online by the team at Griffith University, Brisbane. I hope those that were able to attend enjoyed the experience. The lessons we learned will surely help in designing our future conferences.
The past few months have also seen the new DRS governance structure settling into place. The new Executive Board is now meeting regularly to discuss new initiatives, events and ideas. We are working on how to better connect the community of researchers that make up the DRS and also on how to involve the membership in codesigning new events. Look out for calls for participation over the coming months.
As Chair of the DRS I am often asked what value an individual member gets for their membership. As well as discounts to conferences and access to opportunities such as the student bursary and fellowships, a key aspect of the membership fee is helping to build a stronger research field and raise the profile of design research more generally. Achieving these objectives helps everyone in the field, both members and non-members—a case of a rising tide lifting all boats.
One of the ways we are helping to raise the profile of the discipline is through our new open access Digital Library which will launch in the next few weeks and is rapidly filling up. The library will feature all publications from recent conferences and, having worked on parts of the library myself, I'm very excited about its reception and potential.
As COVID-19 cases increase worldwide I wish you a safe few months.
Author
Peter Lloyd, Chair of the DRS
---