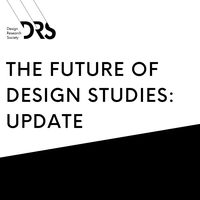 We are extremely sad to announce that on the 10th July, Peter Lloyd, the Editor-in-Chief of Design Studies, together with the entire Editorial Board and other Editors, resigned their positions on the journal. This Follows the unacceptable actions of Elsevier of 1) demanding a seven-fold increase in publications or facing closure; 2) appointing a new Editor-in-Chief without experience of publishing in the journal and without notification; and 3) changing the scope of the journal without consultation either with the editorial team or the Design Research Society.
There has been mass protestation and requests for Elsevier to reverse what are widely viewed as disastrous actions for a successful and leading journal. On 29th June, Elsevier stated that they would not reverse these decisions.
Following the publication of an article in the UK Times Higher Education Supplement on July 5th, Elsevier contacted individual members of the Editorial Board to offer them a 'personal discussion'. Such an approach was viewed with great suspicion by the Editorial Board who continued to provide unwavering support for Professor Lloyd's leadership. One member of the Editorial Board commented: "I would not normally expect over 30 academics to totally agree about anything and [Elsevier] might like to reflect on that."
In his resignation letter, Professor Lloyd noted that his contract with Elsevier required him to: "observe the best interests of the journal" and that he had endeavoured to honour this in protesting Elsevier's actions. He states that: "Elsevier have disrespected the Editorial Team and undermined the legitimacy of the Editorial Board - the cornerstone for ensuring quality for any academic journal. The lack of consultation with the core journal readership in unilaterally redefining the journal scope is appalling."
Professor Lloyd said he has been overwhelmed by the expressions of support he has received: these have not only come from members of the DRS, but other design societies, design journal editors, and authors who have withdrawn their papers from consideration for Design Studies. "the solidarity in condemning the actions of Elsevier has been staggering", he says, "other journals have even offered to publish special issues of papers planned for Design Studies."
There is clear energy and expertise to establish a new journal for the Society, says Professor Lloyd: "although what has happened is awful, we should seize this opportunity to establish a new journal for the field of design research, something that keeps the spirit and quality of Design Studies, while embracing contemporary issues of design in the changing world around us." Talks are already underway with alternative publishers and platforms.
In view of Elsevier's complete lack of co-operation with the DRS in making crucial, and in our view mistaken, decisions about the future of Design Studies, the DRS intends to sever all links with the journal. DRS Members are encouraged to forward these announcements to their own institutions and university libraries to make them aware of what Elsevier has done.
The DRS Executive Board
Previous announcement regarding Elsevier and Design Studies (6th July)
---