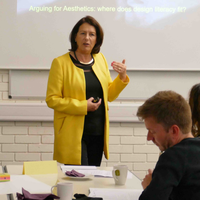 Event Report: Urban Perspectives on Design Literacy Summer School
The question 'what is design literacy?' attracted attention at a DRS-endorsed summer school at Loughborough University and the City of Leicester. The event took place over two days in June 2019. The Urbanism strand of the Built Environment Research Beacon at Loughborough University hosted day one. The second day was at ​​​​​Maber Architects and Leicester City Hall.
Design literacy was referenced in The Farrell Review, a UK-based exploration of design/architecture education, knowledge, policy and impacts. The review encouraged industry and government to "[improve] the quality of local decision-making and design literacy" (The Farrell Review, 2015). However, it's apparent that design literacy is not understood by those at the heart of city governance—and nobody knows what it stands for! That's where we hoped the summer school would contribute.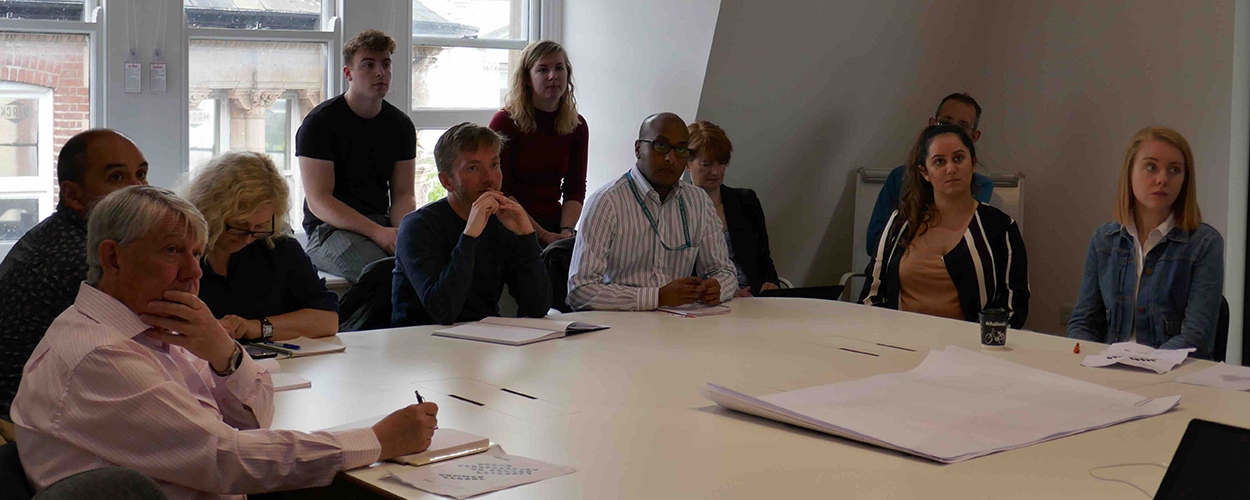 Above: Delegates pondering the architect's design literacy challenges as set out by Maber Architects' Tim Boxford
DRS President Rachel Cooper started the event by exploring the sensory aesthetics of a city. She discussed the need for design in city decision making and policy decisions about places, services and experiences. There were other great talks by practicing designers, design researchers and representatives of Leicester City Council. The schedule and list of speakers is available here.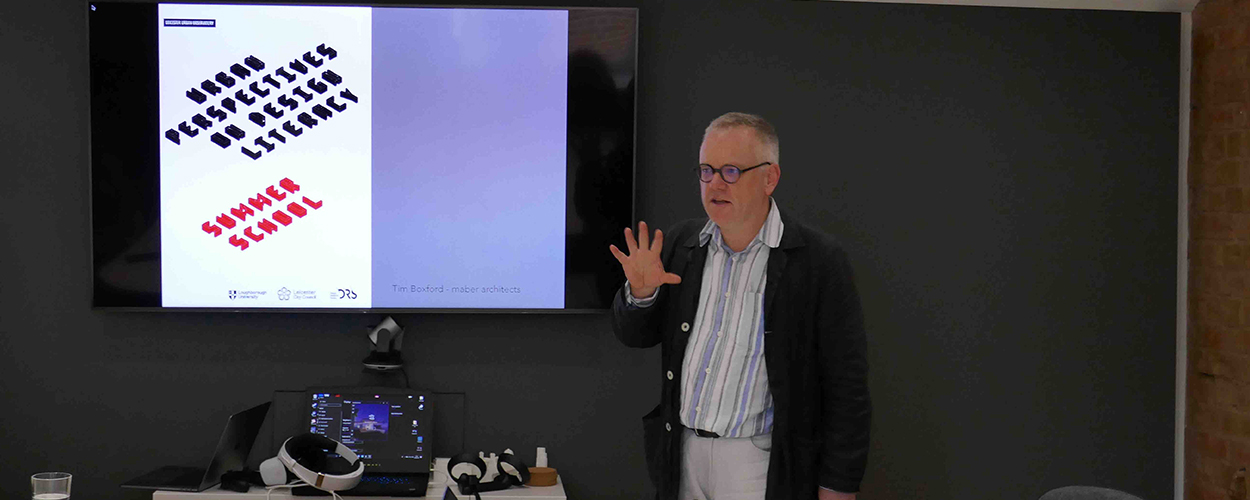 Above: Robert Harland introducing day two at Maber Architects' Leicester office
Summer school participants were practitioners and academics from a range of fields including architecture, landscape architecture, planning, urban design, urban studies, human geography, engineering, graphic design, arts practice, art/design management, conservation and curation. While these diverse backgrounds provided a wealth of perspectives, the range of participants also indicated that a discipline-specific understanding of design literacy is yet to emerge. All agreed that good design is essential for city building, but this may/may not be associated with design literacy. How will places be improved if planners, designers and engineers are more fluent in design literacy? The summer school did not provide quick answers; it's clearly something that needs grappling with.
A full review of the Urban Perspectives on Design Literacy Summer School is available here and a complete information pack is available here.
Acknowledgements: the Summer School was co-organised by Loughborough University and Leicester City Council, in conjunction with Leicester Urban Observatory and with the endorsement of the Design Research Society.
Author
Robert Harland, Summer School convenor and presenter
---