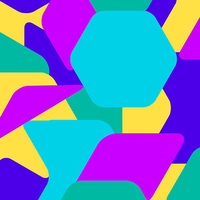 DRS2020 Keynote Speaker Announcement
DRS2020 conference organisers have announced three keynote speakers for the event: Paul Taçon, Judith Sheine and Dacheng Tao. Taçon is a professor of anthropology and archaeology at Griffith University in Australia. He will speak on 12th August about the social meanings, narratives and ancestral connections in Australian Aboriginal rock art. His talk will also stress conservation in the context of climate change and discuss a recent collaborative project to develop digital records of rock art.

Above: Paul Taçon, Judith Sheine and Dacheng Tao from left to right
Judith Sheine, the second keynote presenter, will speak on 13th August about the future of timber. Her talk will stress the importance of an integrated approach between design, manufacturing and construction. Sheine is a professor of architecture at the University of Oregon in the USA and is the director of design for the TallWood Design Institute, a collaboration between higher education programs in design, engineering and forestry.
The third keynote speaker is Dacheng Tao, a professor of computer science at the University of Sydney in Australia. Tao is the inaugural director of an artificial intelligence research centre and has developed algorithms for autonomous driving and facial recognition technology. He will speak on 14th August about the historical development of AI and his vision of successful deep learning.
DRS2020 will be an online event hosted by Griffith University from 11–14 August. Visit the conference website for more information and full details about the keynote speakers: http://drs2020.org/virtual/
---