Register Now!
Or paste this link in your browser's address bar: https://www.idcsid.com/home
The International Design Conference on Sustainable and Innovative Design is a multi-disciplinary, peer-reviewed international conference on Sustainability concepts in several design fields to adapt to the 'New normal' in the wake of the COVID 19 pandemic. The conference will focus on design processes & concepts, new advances in design theory and research methods, impactful societal design, design & materials for sustainability and innovative technologies.
The conference will provide a forum to:
exchange and share the latest design information and knowledge
disseminate high-quality research and design approaches
present new developments in the field.
IDCSID 2022 will be organized in three main components:
1. Displays-Posters/Prototypes/Products
Designers, Participating Design Schools, enterprises and research organizations will be able to put up displays describing their works and projects and to distribute the relevant information to the participants. The displays will be the mainstay of the event which will enable one-to-one contacts between the participants.
2 Presentations- Face to Face
A set of presentations will be organized, covering innovative design thinking and approaches in reviewing, developing and adopting new methodologies with multi dimensions to address sustainable issues in a pandemic situation called 'new normal'. The presentations will be led by plenary keynote speakers.
3 Virtual Presentations on conference Website
The global crisis caused by COVID-19 and variants has impeded the freedoms of movement in a globalised world. IDCSID 2022 is proposing the virtual option to provide academics and practitioners with the online platform to ensure that their research and design work is shared, published and engaged with at this difficult time.
The conference main and sub-topics:
1. Fashion, Textile and Accessories
New Trends in Fashion- COVID-19 Smart & Intelligent Textiles Nanotechnology & Fashion Fashion & Comfort
Luxury products & Brands
Interrelation of Fashion & Materials New Contour Design
Eco Fashion
Fashion 4.0
2. Smart and Digital Designs
Interface design
Haptic Applications
Visual and digital interpretations Web-based models
Digital Marketing
Graphic and Animation User-Centred Designs
3. In built interiors and Engineering Designs Energy efficient building systems and controls Engineering for safe and healthy indoor environments
Influence of interior design on occupant productivity
Passive interior design for daylighting and natural ventilation
IoT technologies for monitoring and modulating interior environments
Artificial Intelligence applications for interior building design
Important Dates/Deadlines
Submission of Extended Abstract: 5th November 2021
Notification of acceptance of abstract: 5th December 2021
Full papers for inclusion in the conference proceeding (after conference):
18th May 2022
Papers presented at the conference will be considered for publication in the Springer Series (any journals to be considered for accepted papers).
Profile of Participants
Participants/delegates attending IDCSID 2022 will come from a cross-sectoral range of areas.
They are:
· Academics, designers, researchers and practitioners, strategic decision-makers, managers, entrepreneurs, design and engineering professionals, regional or international design Schools
and Universities.
· Design and engineering students and trainees;
· Other people interested in the field.
This wide range of participants will help to outline the need for integrated approaches and address the forces of globalization towards the 'new normal' situation hence contributing to the enforcement of sustainable design practices in line with the United Nations Sustainable Development Goals.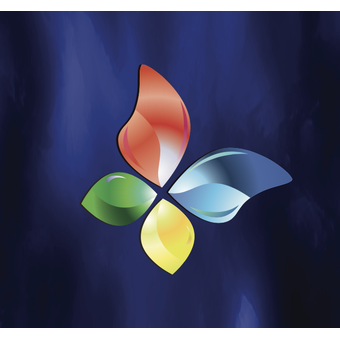 Dubai - United Arab Emirates