Register Now!
Or paste this link in your browser's address bar: http://www.digitallyengagedlearning.net/2018/call-for-papers/
Edge Effects
Exploring zones of transition in teaching and making
"Edges are good places for looking in many directions to scrutinize and try to understand the world around us"

William Cronon, Edge Effects
The edge effect is an ecological concept that describes biological interactions happening on the boundaries of two overlapping ecosystems. Species from both ecosystems live alongside one another, as well as unique species that aren't found in either. The unique species are specially adapted to the conditions of the transition zone between the two edges. Many species seek out edges because they offer simultaneous access to multiple environments, and a greater richness in habitat. In art and design, working at the "edges" of ideas or practices, often in spaces between disciplines, ways of knowing and bodies of knowledge, can be very fruitful. It can provide new insights, allow us to challenge conventions, and rethink our engagement with the world around us.
For DEL 2018, we offer the metaphor of edge effects as a provocation to explore zones of transition where technologies, disciplines, ways of knowing and bodies of knowledge overlap, producing adaptation, hybridity, transition and transformation.
Suggested areas of enquiry exploring edge effects across various terrains include:
from analogue to digital and back
relations between criticality, activism, art, and design
inter-, multi-, trans-, disciplinarity teaching and practice
bridging differences across age, race, culture, language, and borders
alternative, activist and critical games
shared narratives, cultures, and traditions
academic, cultural, industry collaboration and partnerships
These suggested areas of enquiry will form tracks for the conference. However, if you have other edge effects you would like to explore, we are open to new areas of enquiry.
Submission formats
DEL encourages different modes of engagement through a range of submission formats meant to facilitate interaction and dialogue amongst conference participants:
Paper presentations
You may wish to present individual or collaborative research, creative practice, teaching case studies and project documentation engaging one more edge effect. Presenters a will have chance to speak for 15 minutes followed by 15 minutes of discussion. Consider concluding your presentation with questions that will foster interaction, dialogue and conversation.
Panel proposals
We invite panel proposals made up of individual presenters (minimum two or three) addressing a specific area of enquiry from different perspectives, or a collaborative project presented in the form of a roundtable discussion. Panels are scheduled for 45 minutes including time for Q&A. The emphasis again is on fostering interaction, conversation and dialogue.
Micro teach/micro make
This format is an opportunity to take a playful, creative approach to teaching, making or demonstrating something in 5 minutes. You can use an object, image, text or other materials. Surprise us!
Workshops
Workshops provide an opportunity for hands-on exploration and/or problem solving. They can be organized around a core challenge that participants come together to work on, or around a tool, platform, or concept. Workshops are scheduled for 45 minutes and should be highly participatory.
You can submit your proposal through an online form: http://www.digitallyengagedlearning.net/2018/submit/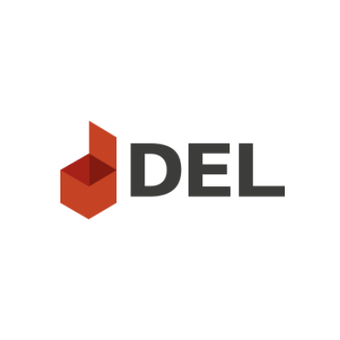 York University, Toronto, Canada