Registration for this event has passed
Roots of Expanded Design. Which Futures for the History of Design?
AIS/Design, the Italian Association of Design Historians, is delighted to announce the Call for Papers for the VI AIS/Design Conference 2023.
The theme of the call for papers originates from criticism of a certain repetitive view of historical research, focused on the same episodes, authors, and problem cores and reluctant to open to new horizons, modes of operation, timeframes, and reading plans, and to the issues and problems that design is facing in the present day.
The Conference will therefore have as its main objective to begin to identify, recompose, study, and write the different histories related to the concept of "expanded" design and contextually explore the possible futures of the discipline of design history and its teaching.
The call raises some key questions for the development of historical studies, their teaching, and the construction of a critical vision of design disciplines' past, present, and future.
How does design history relate to the present phenomena, changes, and problems? What types of products, systems, processes, and phenomena hitherto excluded from major histories are relevant today? How to teach design history to new generations of students?
Based on these questions and in relation to the clusters below, the exploration requires the methodological approach of historical studies and disciplines to avoid incurring contemporary critical readings lacking the necessary depth and rigor.
There are 3 main tracks:
Histories of Expanded Design: historiography, disciplinary histories, and case studies, from origins to critical aspects of the present.
The didactic of design history between past, present, and future. Predictions, contributions, and evolutions of the teachings of design history and its educational models.
Vanni Pasca's Contribution to the History and Historiography of Design. The conference aims to remember him through a critical reading of his contribution to historical studies and teaching.
The conference editors are available to discuss proposals for contributions with authors within the given deadlines.
Curators: Giampiero Bosoni, Marinella Ferrara, Francesco E. Guida, Chiara Lecce (Politecnico di Milano) with the collaboration of Letizia Bollini (Free University of Bolzano).
Venue: Design School, Politecnico di Milano, Campus Durando (Milan).
Important deadlines:
- 03.04.2023: abstract proposals submission
- 03.05.2023: communication of abstract acceptance
- 03.07.2023: full paper submission
- 04.09.2023: communication of the peer-review results
- 09.10.2023: camera-ready paper submission
- November 24-25, 2023: Conference
Interested authors can send, by April 3, 2023, a proposal in Italian or English to: convegno@aisdesign.org.
Full details of the call can be found here: https://www.aisdesign.org/v2/wp-content/uploads/2023/02/CALL-CONVEGNO-AISDESIGN-2023-ENG.pdf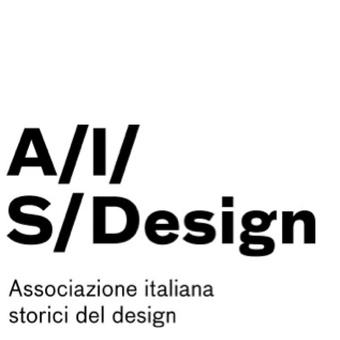 Milan, Metropolitan City of Milan, Italy